What a moron. 
Apparently he has done it a number of times before he was finally caught, this time with 8 kilos of hash.  Crime doesn't pay, as well as it brings dishonor upon yourself. What a nut-job. It goes to say a lot about his character, thankfully he won't be offering any advice for a very long time.  KGS
H/T: Kumitonttu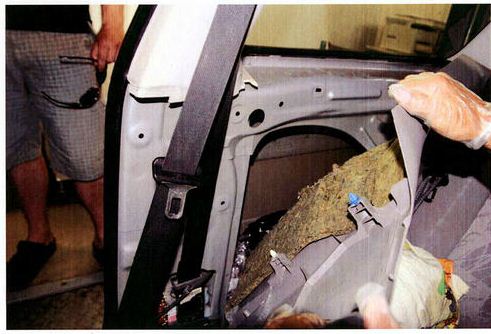 Rabbi had giant cargo of drugs
Iltalehti: Wednesday 12.10.2011 at 09.42
Jewish spiritual leader smuggled and sold 20 kilos of hashish in Finland.
Experiencing economic difficulties in his home country of Israel, the Rabbi had assumed that he could join in the drug business in Europe and earn some big money.
The man was, however, came up short: now he is accused in the Helsinki District Court of the four felony drug offenses.
25-year-old rabbi was to enticed  to the drugs by an acquaintance of his , the head of large Israeli family and an international businessman.
Rabbi had come across his fifty year old friend man in Strasbourg, where he was visiting a synagogue and meet with local Jews.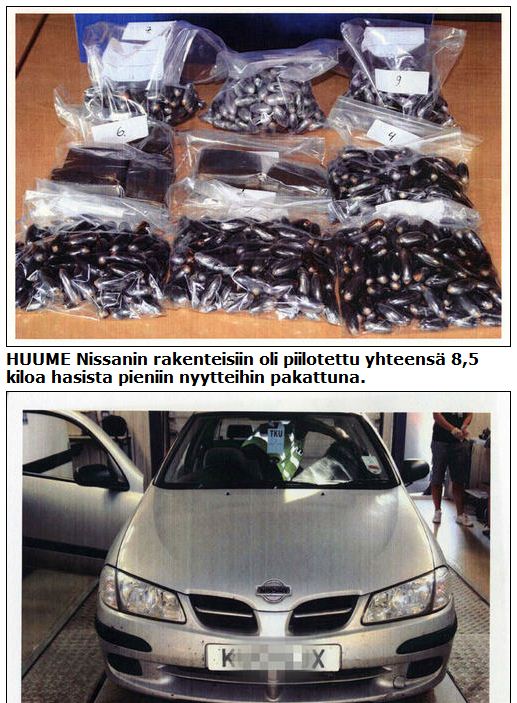 Businessman offered the "easy gig". He lent the rabbi his car, which would bring the drugs into Finland. The Hashish cache would be ready in the car, a rabbi just needed to hide it, and to drive a car to Finland, and sell the goods.
Here's how the deal was done. The British-registered Nissan was waiting in Antwerp Belgium. The bag was in the rear seat leg area with 2.5 kg of hashish. The drugs were easy to hide in the back wall door panel.
NOTE: The Finnish article goes on to further detail the contacts and the amounts smuggled in at various times. Thanks to a trusty sniffer dog the  discredited 'rabbi' was finally caught.