Just wait until the muezzin starts to wail around the clock.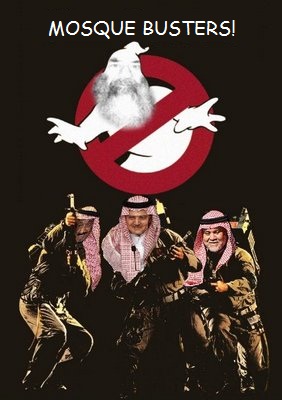 Please do notice all the good touchy feely emotions coming from all sides. Just wait until the proselytizing starts, and numbers rise and floods of Muslims start coming in, then the same idiots who approved of the ground breaking will have their names used as curse words.
Everything now is all "kumbaya", just wait until the future comes crashing down on their heads, then it's too late. Don't come crying to the rest of us who warned about that eventuality before you signed the deeds. Just saying. KGS
NOTE: They should have called Mosque Busters.
H/T: Scottish Infidel
Murfreesboro mosque members celebrate groundbreaking
MURFREESBORO — After 29 years of meeting in homes, apartments and offices, the Islamic Center of Murfreesboro on Wednesday celebrated breaking ground for its future mosque on Veals Road.
"It shows the greatness of America," said Essam Fathy, a founding member of the ICM in 1982. "Anything is possible in the United States. We are all enjoying the freedoms the Constitution offers."
An estimated 250 to 300 people attended the ICM's groundbreaking ceremony at its 15-acre site, just southeast of Murfreesboro's city limits.
"We welcome everyone," Imam Ossama Bahloul, the ICM's religious leader, told supporters gathered for the event. "Let us all pray to God. May God help all of us to have peace in our heart toward others."
The ICM has faced fierce opposition since early 2010 when a vandal spray-painted "Not Welcome" on the congregation's Veals Road sign announcing the future home.