Everyone has the right for a place to stay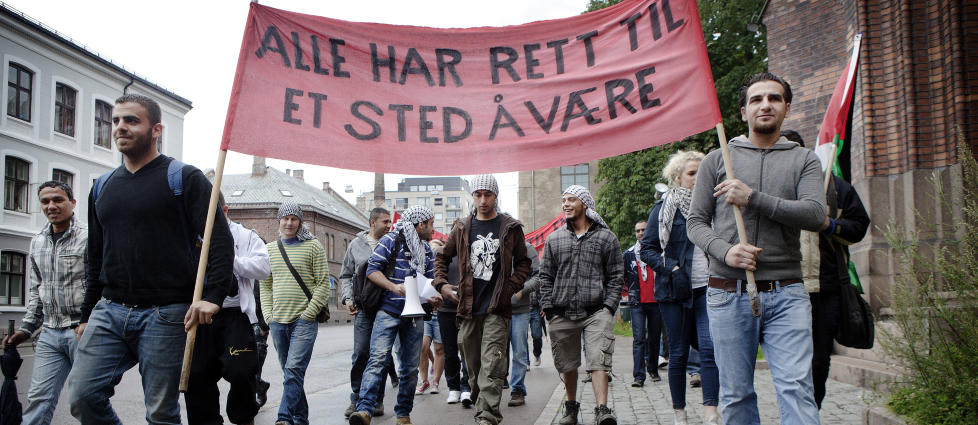 Demanding a right to stay in Norway, on the Norwegian taxpayers dime. KGS
H/T: Sisu
The words that disappeared
Since 2002, the words "long stay" and "unreturnable" have disappeared from the politicians vocabulary.
Dagbladet: […]
This reminded me of  […] when I was on a trip to Moscow in the late 80's, asked a Soviet psychiatrist about what they did with the social problems associated with prostitution, as we saw took place openly. "There is no prostitution in the Soviet Union" was the answer.
Børresens answer must probably be understood as a reflection of the leading Norwegian politicians massive reluctance to see those whithout legal .
Just as we then knew that the Soviet psychiatrist lied, we know now that it is not true that we have undocumented people. There are thousands of undocumented people in Norway, the authorities any strong return focus, not able to send out. Some have almost been here for 20 years.