A good comment: With one out of ten Muslims advocating radical Islamic views does a pro middle eastern immigration policy make sense? Would a sane person pull the trigger on a revolver with only one bullet in the chamber so as to treat the empty chambers fairly? The Russians call this roulette.
This is the woman, Mona Abdulwahab,(pictured in the middle) who feigned shock and surprise over her husband's involvement in terrorism. She also owned a beauty salon business but the website is no longer online. However, the TT screen captured it in December of last year, where she went under the name of Umm Amira. Her father swore up and down that his daughter Mona was free from the brainwashing of her now dead husband, apparently she isn't.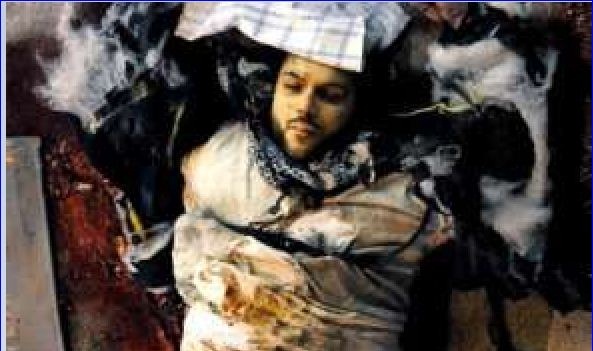 Stockholm bomber's widow arrested in UK
A 28-year-old woman reported to be the wife of Stockholm suicide bomber Taimour Abdulwahab was arrested in the UK on Tuesday as part of an ongoing investigation into the attack. The woman is being held on suspicion of the preparation of terrorist acts, the BBC reports. According to the AP news agency, the woman is Mona Thwany, Abdulwahab's widow.
She was arrested on Tuesday in Luton, north of London, the same town where she and Abdulwahab had been living with their three children prior to the attack.
Thwany was questioned at a police station in central London before being released on bond, the BBC reported
"I can confirm that the Metropolitan Police arrested a person yesterday for the preparation of terrorist crimes and that the investigation so far shows that there may be a connection to the terror attack in Stockholm in 2010," Sara Qvarnström, a spokesperson for Swedish security service Säpo, told the TT news agency.
Abdulwahab, a 29-year-old whose family fled from Iraq to Sweden in 1991, blew up himself and his car in a deserted side-street near Drottninggatan, one of Stockholm's busiest pedestrian thoroughfares, on December 11th, 2010, injuring two people.