It's the height of arrogance for the Turks (and the Obama admin. behind the scenes) to be demanding an apology from the Jewish state for its actions in defending its borders and its legal anti-weapons blockade enforce around the Gaza Strip. Using Turk logic, J'lem would be well within its rights to demand that the Turks apologize to the Kurdish PKK for attacking it inside Iraq. KGS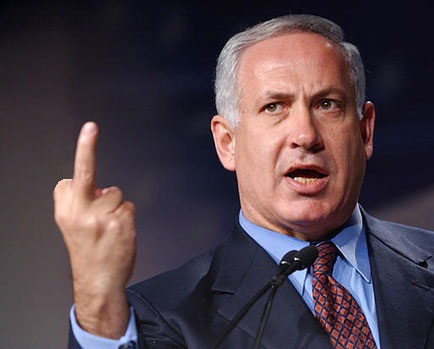 ISRAEL-TURKEY: NO DIALOGUE BETWEEN NETANYAHU AND ERDOGAN
(by Giorgio Raccah) (ANSAmed) – JERUSALEM – The 'dialogue' taking place between the leaders of Turkey and of Israel is not a great example of the meeting of minds. Over the issue of the Mavi Marmara – which has become a central one for the future of relations between two countries who had been close allies up to a few months ago – the positions of Israeli Premier Benyamin Netanyahu and of his Turkish counterpart, Recep Tayyp Erdogan, have not moved an inch.
The former has reaffirmed to US Secretary of State, Hillary Clinton, that Israel will not apologise of the killing of nine Turkish citizens during the boarding of the vessel when Israeli marines pro-Palestinian activists from the breaching of the naval blockade imposed on the Gaza Strip on May 31 2010. The latter, Mr Erdogan, has repeated that unless an apology is forthcoming, relations between their countries cannot be normalised. Intense diplomatic efforts to resolve the row in a way acceptable to both sides have remained futile.
According to Israeli forces radio, during a recent telephone conversation with Mr Netanyahu, Ms Clinton urged him to issue an apology to Turkey in the name of US political interests in the region. The USA wants to see reconciliation between Israel and Turkey – two states of great importance for US foreign policy in the region.