How much you want to bet that she votes Labour? The Tundra Tabloids couldn't care less about the wealthy angle in the story, theft is theft, stealing property that doesn't belong to you (outside of food, and in only the direst of circumstances) is always a crime regardless of your financial portfolio. Only a leftist would look at the background of a perp in a crime and and use that to determine whether they're truly guilty or not. KGS
The middle class 'rioters' revealed: The millionaire's daughter, the aspiring musician and the organic chef all in the dock 
By DAILY MAIL REPORTER
Last updated at 2:58 AM on 12th August 2011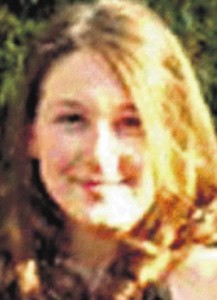 Poverty, social exclusion, poor education – these are just some of the theories put forward to explain the recent rioting.
Yet shockingly, among those in the dock accused of looting are a millionaire's grammar school daughter, a ballet student and an organic chef.

Here are some of those allegedly involved..
Millionaire's daughter Laura Johnson, 19, was charged with stealing £5,000-worth of electronic goods, including a Toshiba TV, Goodmans TV, microwave and mobile phones.
The goods were allegedly found in a car being driven by Miss Johnson after a branch of Comet in Charlton, south-east London, was raided.
Bexleyheath magistrates heard that a 'public order kit' of balaclava, gloves and a bandana was also found in the car.
Miss Johnson attended St Olave's Grammar School in Orpington, Kent, the fourth best performing state school in the country, after transferring from its sister school Newstead Wood.
She achieved A*s in French, English literature, classical civilisation and geography A-levels, and is now studying English and Italian at Exeter University
Her parents, Robert and Lindsay Johnson, live in a large detached farmhouse in Orpington. It has extensive grounds and a tennis court. They sold their previous house, near Greenwich, for £930,000 in 2006.
Miss Johnson's parents, who supported her in court, run Avongate, a direct marketing company.
Her father is a businessman with directorships in several companies. He was a director in a company that took over the Daily Sport and Sunday Sport newspapers in 2007.