The nerve. Here's an ISLAMIC SUPREMACIST TERRORIST organization responsible for the brutal murders of hundreds and hundreds of people (read=terrorism), and yet they believe their message of condolences is not misplaced. Pure evil. KGS
H/T: Challah Hu Akbar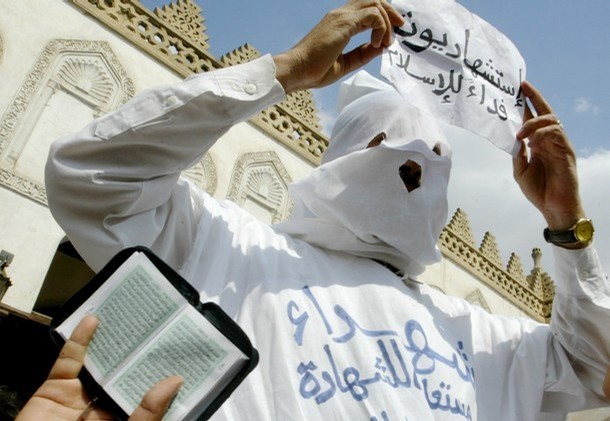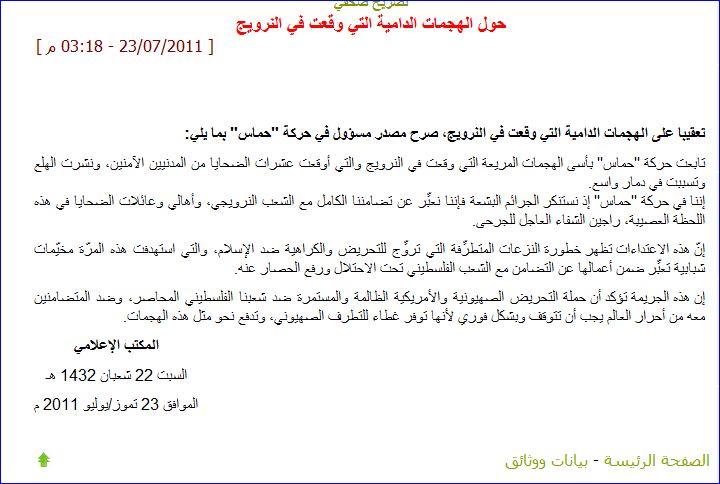 Followed the movement "Hamas" saddened by the terrible attacks occurred in Norway, which have left dozens of victims of innocent civilians, and published in a panic and caused widespread destruction.
We in the movement "Hamas" as they denounced the heinous crimes, we express our full solidarity with the people of Norway, and the people and the families of the victims at this difficult moment, hoping a speedy recovery to the wounded.
These attacks show the dangers of extremist tendencies which promote and incite hatred against Islam, this time aimed at youth camps in expressing its solidarity with the Palestinian people under occupation and the lifting of the siege.
This confirms that the crime of incitement campaign of Zionism and the unjust American and ongoing siege against the Palestinian people, and against people with him from the free world must stop immediately and they provide cover for the Zionist extremism, and paid about such attack.