More lies from yet another EU 'dead ender', the Euro could survive a Greek default. Moronic. KGS
H/T: Fjordman
Finance Minister: Eurozone could survive Greek default
Published: 26 Jun 11 12:37 CET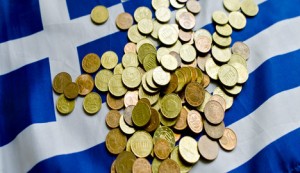 The eurozone is preparing for the worst in the Greek debt crisis and will cope should Athens default on its loans, German Finance Minister Wolfgang Schäuble said in an interview published on Sunday.
Schäuble said he and his European counterparts fully expected the Greek parliament to pass a crucial austerity package this week despite massive street protests and resistance from the opposition, but would manage if it did not.
"We are doing everything we can to prevent a perilous escalation for Europe but must at the same time be prepared for the worst," he told the Bild am Sonntagnewspaper.
Schäuble said the experience from the 2007-2008 global financial crisis, triggered by the bankruptcy of the US investment bank Lehman Brothers, showed that the world economy could bounce back from a disaster.