Hey Kiviniemi, what were you expecting, the True Finns to stick a knife into the back of their own constituency? Yes! That's what the Centre Party and the rest are used to doing, for them it's business as usual. These temporary politicians are loathsome. KGS
NOTE: This is the third week of government negotiations for building a government and yes, it is indeed a farce.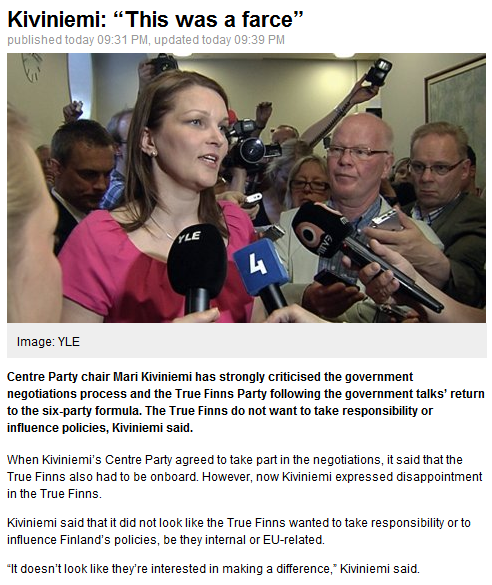 True Finns chair Timo Soini said that EU policy once again played the decisive role in his party's choice to go into opposition.
"It's this disastrous European policy which has been pursued in Finland. The aim here is to continue with it, and we can't accept it," he said.
Soini said that the True Finns can also influence EU policies from the opposition.