This is one twisted plot needing a corkscrew to pop open. It appears that these eights Arab gangsters were allegedly doing the bidding of a local Jewish real estate lawyer wanting to bomb a local official over a Scientology building, something of which many religious Jews object to, due to Scientology's proselytizing. The police are still  in the process of unraveling the whole mess, but it appears the would be bomb attack was to be blamed on religious Jews. KGS
Police: Mobsters planned to blame bomb on far-Right
By YAAKOV LAPPIN
05/17/2011 12:27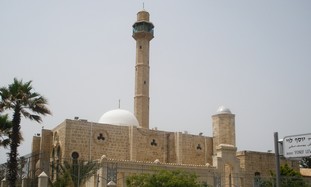 Jaffa suspects allegedly hired by lawyer to kill Tel Aviv municipality official, bomb Scientology center; eight suspects had already prepared bomb.
An alleged Jaffa Arab crime organization planned to detonate a bomb under the car of a sheikh at the Hassan Bek Mosque there last month over a business dispute, and then spray-paint "price-tag" graffiti in the area so the far right would be blamed for the attack, police say.
(The term "price-tag" is a reference to the practice where extremist settlers sometimes respond to the government dismantling West Bank outposts by vandalizing Palestinian property.) Eight suspects have been under arrest since last month, including four brothers from one family, and two brothers from another.