The IHH is a Turkish terrorist organization and principle backer of the illegal "Aid Flotilla" to Gaza in which their thugs, both planned and executed the assault on IDF soldiers commandeering the lead ship, the Mavi Marmara. Glad to see the Dutch taking a no nonsense position on the IHH. KGS
H/T: Missing Peace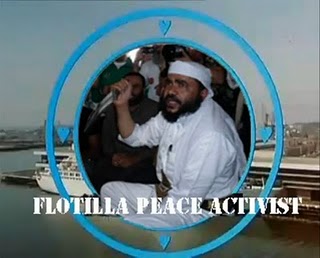 Dutch government places IHH on terror list
By REUTERS
05/01/2011 03:10
FM freezes Gaza flotilla group's local assets, preventing it from transferring funds to IHH Germany.
BERLIN – The Dutch government cracked down last week on the Turkish IHH affiliate in the Netherlands – the main organizer of a planned Gaza flotilla – because of its involvement with Hamas.
Dutch Foreign Minister Uri Rosenthal told The Jerusalem Post on Friday that he has "placed the [IHH Netherlands] on the Dutch list of terrorist organizations and froze its assets, because IHH Netherlands regularly transferred funds to IHH Germany. This organization is banned in Germany because it has raised funds for Hamas. Hamas has been on the EU list of terrorist organizations since 2003."
He added that: "The decision to list IHH Netherlands was taken independently from the current plans to organize a new flotilla. The government is opposed to the flotilla."
Asked about the slated May or June second Gaza flotilla action, Rosenthal told the Post, "The Dutch government believes that the second Gaza flotilla is countereffective to further opening of the regular border crossings.