Like all Stalinists, they can never let go. KGS
Anni Sinnemäki Indicates Wish to Continue as Leader of the Green Party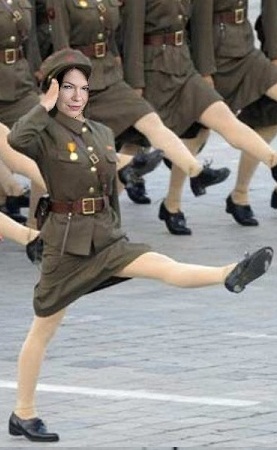 YLE: Current leader of the Green Party, Anni Sinnemäki, has said that she wishes to continue in her role as party leader.
Heavy losses suffered by the Green party at the recent parliamentary election have led to discussions over who should now lead the party.
The Greens lost five MPs following the election from their previous total of fifteen. Sinnemäki was chosen as party leader in May 2009. The new leader will be chosen in June during the party conference.
A likely contender for the title is Ville Ninnistö who will formally announce his intention to run for party leadership next week. Sinnemäki says that the Greens have lost voters who have defected to other parties both right and left of centre.