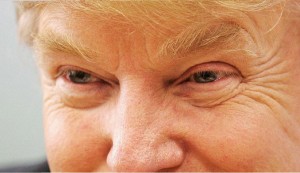 Mark Levin on "The Donald" at TheRightScoop:
He thinks that this is what a business man does, make unprincipled contributions to some of the most left-wing losers in the nation who are undermining our country? This is the new Tea Party candidate? Why, because he has the gift of gab?
Here's a vid of Obama ripping Trump a new one:
NOTE: Think again all you conservatives in the US Tea Party viewing this, Donald Trump is a walking disaster and should be given the stiff arm. He's not a Tea Party constitutionalist, but a gadfly, a foul mouthed, big talking gadfly. He's in it for himself, not the country.