Because, as we are all led to believe, Islam is such a religion of peace. KGS
H/T: Scottish Infidel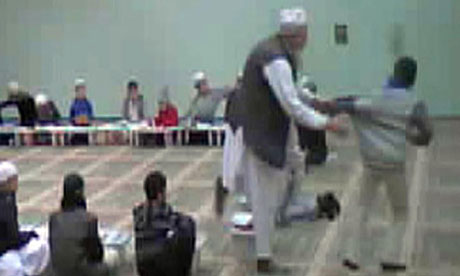 Child protection guidance issued to mosques
ASSAULT allegations made against a scholar have prompted new guidance on child protection for Islamic teaching centres in Bolton.
The centres, known as Madrasahs, will be handed a new document prepared by the Bolton Council of Mosques (BCoM).
The Every Child Matters in Madrasah Guidance Document is to cover issues such as management and child protection, and will also include sample policies, procedures and forms for each Madrasah to use.
The introduction of the document follows a recent court case in which an Islamic scholar was alleged to have hit pupils.
Sohail Musa, aged 21, was cleared of any wrongdoing by Bolton magistrates last month after it was alleged he struck children at an evening class for young boys at the Zakarriyya Mosque, in Peace Street, Daubhill.
But following the trial, mosque leaders said the case highlighted the need for policies and procedures to be in place in madrasahs across Bolton.