Once again, trying to get North Korea to ease tensions between the two states is meaningless. Clinton tried reasoning with the NORKS through Madeline Al-"not so"-bright and it ended in abject failure. To understand N.Korea, is to understand the art of the "shakedown", for that's what they've been doing with the dopes in the West for some time now, and with great success.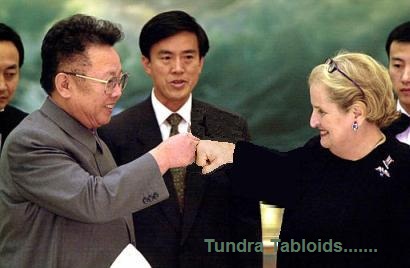 So "Team Grandpa", consisting of former presidents of Finland and the US, Martti Ahtisaari and Jimmy Carter, are going to head to Pyongyang to discuss the North's relations with the South, while the North will use the West's and the South's worries to their best advantage to exact sweet deal packages in return for vague promises.
This is what they've been doing time and again. The only diplomat the Tundra Tabloids has ever heard speaking the truth about the North Koreans, is former US ambassador to the UN, John Bolton, who was removed from the negotiating team in 2003 due to the North's objections of Bolton calling a spade a spade.
Mark the TT's words, the only party set to gain from these talks will be the North Koreans, not the South. KGS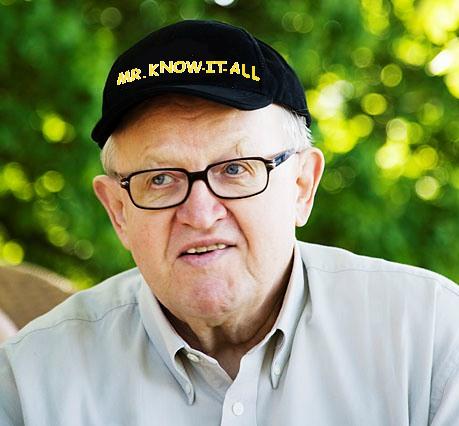 Ahtisaari Negotating in North Korea Next Week
YLE: Former Finnish President Martti Ahtisaari will travel to North Korea next week to negotiate ways to ease tensions between the two Koreas as part of a group led by former US President Jimmy Carter.
Nobel Peace Prize laureate Ahtisaari is part of the Elders group, other members of which include former Irish President Mary Robinson and former Norwegian Prime Minister Gro Harlem Brundtland.
The group will set off on Sunday, firstly visiting China's capital Beijing. After the talks in China, the group is to travel to North Korea's capital city Pyongyang on Tuesday. From there, the group will travel to South Korea's capital Seoul on Thursday.
The goal of this mission is to discuss measures to ease tensions between the two Koreas. Nuclear disarmament and North Korea's humanitarian situation are also on the agenda of the negotiations.