Fake humanitarians despondent.
Like the Tundra Taloids has been telling its readers for a very long time now, there is no humanitarian crisis in Gaza, and all who are involved in trying to break the legal anti-weapons blockade of Gaza, are in essence backing the genocidal terrorist organization, Hamas, in its quest to murder Jews. KGS
H/T: Missin Peace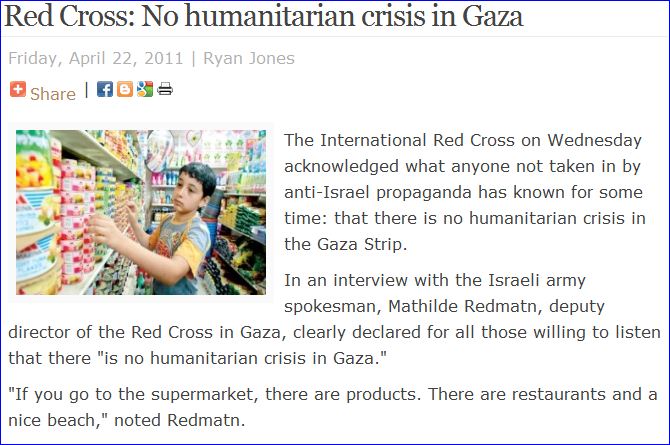 But Redmatn did go on to criticize Israel for maintaining a partial embargo on certain goods, such as cement, which can and has been used by terrorist forces to build bunkers.
"Israel has the legitimate right to protect the civilian population, [but] this right should be balanced with the right of 1.5 million people living in the Gaza Strip," said Redmatn. "…difficulties in importing building materials [has] hampered sustainable economic recovery and dashed any hope of leading a normal and dignified life."
Israelis would argue that a territory that elects terrorists as its leaders and then facilitates the launching of thousands of missiles at a neighboring territory has forfeited the right to a "normal and dignified life."
Click here for the markets of Gaza.