CAIR needs to be investigated and shutdown by US law enforcement, and it's key members jailed. Time to end the farce of CAIR being a human rights organization, and high time for news organizations to end their giving the leadership of this Muslim Brotherhood front group, a platform to spew their propaganda. KGS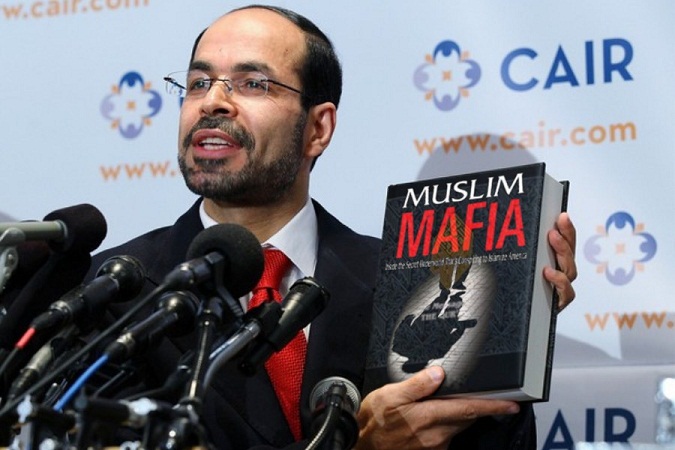 Lawmaker Criticizes Muslim Group Director's 2009 Fundraising Letter to Qaddafi
A letter from the executive director of the Council on American-Islamic Relations, or CAIR, to Libyan leader Muammar al-Qaddafi has added fuel to criticisms of the controversial group and what its critics say are some dubious fundraising tactics.
In the letter, obtained by Fox News and dated Sept. 23, 2009, CAIR executive director Nihad Awad asks Qaddafi for funding for a project called the Muslim Peace Foundation. Qaddafi was in New York attending the United Nations General Assembly.
Rep. Frank Wolf, R-Va., cited the letter Wednesday at a House Appropriations sub-committee hearing, during which Wolf asked FBI Director Robert Mueller about the FBI's relationship with CAIR. Mueller replied there "is no formal relationship with CAIR."
A translation of the letter, written originally in Arabic, says in part, "I am pleased to send to Your Excellency in my name most solemn assurances of thanks and appreciation for the efforts you exert in the service of Islam, Muslims and all mankind through your initiative to teach Islam, spread the culture of Islam, and solve disputes, for which you are known internationally."
This was long before the uprising in Libya this year, with international calls for Qaddafi to step down after a brutal crackdown on dissent that has escalated into a civil war with rebel forces.
But Wolf said the CAIR director's 2009 letter still was written with the full knowledge of the regime's brutal treatment of its opponents and its deplorable human rights record, as well as its long history of acts of international terrorism. And the congressman said the letter showed that Awad was in the process of setting up the Muslim Peace Foundation and seeking to raise $15 million.
H/T TROP