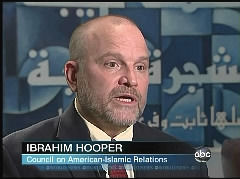 Dishonest Abe however, in spite of the fact that it was sent to a Roman Catholic who eats pork, he blames the usual suspects, 'Islamofauxbes'.
"My guess is it was an anti-Muslim bigot, and bigots not being brain surgeons they probably got their signals crossed," he said.
This has everything to do with a pissed off fundamuslim who's angry and stupid enough to risk sending an elected official a threatening message. Hopefully the guy was stupid enough to leave lots of evidence and the police catch the perp. How much you want to bet he belongs to the pajamas and slippers club? KGS
UPDATE: A source on Capitol Hill told NBC News that the note "contained anti-Semitic ramblings" and referenced the radicalization hearings. King is Roman Catholic.
NOTE: That means it was indeed a Muslim.
Bloody pig's foot sent to Rep. Peter King