Remember folks, the OIC does not recognize Muslim anti-Semitism.
The Swedish patrons of multiculturalism spin in a dervish as they further drive their country into the tyranny of a self imposed cultural annihilation. A few brave souls stand up to object but the political elite are not having it. They defend their disastrous politics to the very last Swede. KGS
H/T: Fjordman
RELATED: The Local: Sweden's government has announced plans to chart the extent of Islamophobia and anti-Semitism in the country, as it attempts to counteract the spread of intolerance towards minorities.
NOTE: The overwhelming majority of anti-Semitic incidents in Sweden come from the very same community they are trying to protect, the Islamic community. Their own justice system refused to indict a mosque a few years ago for selling tapes that contained incitement against Jews. These Swedish self anointed ruling elite are absolutely bonkers.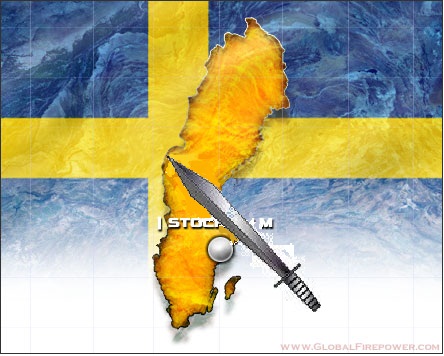 Swedish house debates migration policy
Sweden's parliament debated the agreement on migration and asylum policy between the Alliance coalition government and the Green Party at the request of the Sweden Democrats on Wednesday.
Sweden Democrat leader Jimmie Åkesson opened the debate by arguing that Sweden's immigration policy was "extreme" and "irresponsible" in an EU context.
"It is obvious that generally speaking (the government) wants to see an increase in immigration to Sweden," he said, arguing that the agreement is a document in favour of "unfettered mass immigration".
Migration minister Tobias Billström underlined that the agreement provided for a legal basis for long-term migration policy.
"The government and the Green Party has taken a joint responsibility for migration and asylum policy. A regulated immigration. An orderly process… Which recognises that there is another migration aside from the involuntary."