But first Gadaffi…….
So now we get to see the aftermath.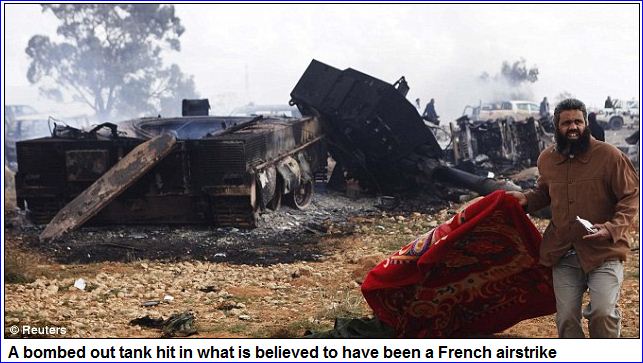 What's with the prayer rug, are the fundamuslims already claiming the site as holy ground though the destruction is due to Western allied bombings?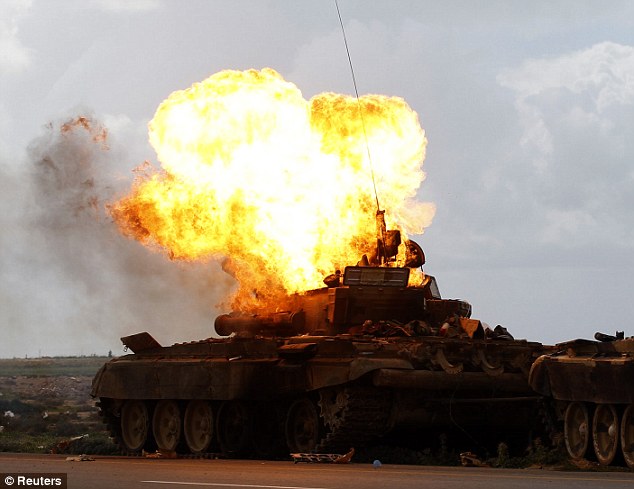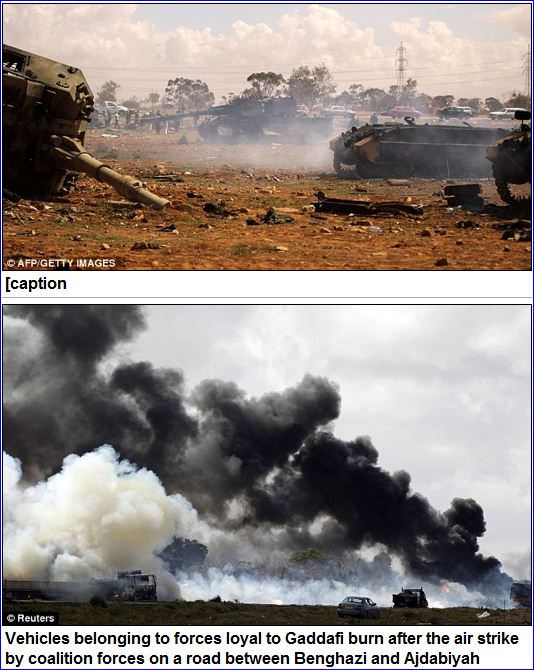 RAF strikes against Gaddafi's forces branded 'a success' as bombed out tanks and cars litter the roads near Benghazi
By DAILY MAIL REPORTERS
Last updated at 1:34 PM on 20th March 2011
Comments (301)
Videos
Add to My Stories
RAF Tornado jets launch 3,000-mile missile assault from Norfolk
94 people reported to have died in Gaddafi's strike on Benghazi
Gaddafi says he will not leave and people should defend the capital
Cameron says 'what we are doing is necessary, legal and right'
Chancellor says no ground troop invasion on the cars 'at the moment'
Three US B-2 stealth bombers dropped 40 bombs on Libyan airfields
112 Tomahawk missiles fired at Libyan air-defence by coalition troops
Burnt out tanks and cars belonging to forces loyal to Colonel Gaddafi today littered the road between Benghazi and Ajdabiyah.
The RAF proclaimed the start of hostilities a success just hours after British and American warships unleashed cruise missiles against Libya as the world finally lost patience with the dictator.
Tornado jets, submarines and stealth bombers fired 112 Tomahawk missiles and dropped explosives on 20 coastal locations as Gaddafi's men tried to take control of rebel-held Benghazi.
Stormshadow missiles were launched from GR4 fast jets which had flown 3,000 miles from RAF Marham in Norfolk and back – the longest range bombing since the Falklands.
David Cameron today pronounced the action was 'legal and right'.