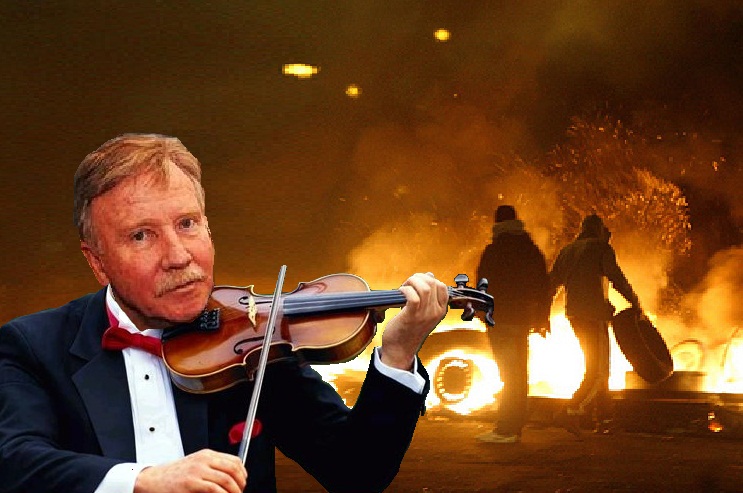 The mayor of Malmö, Ilmar Reepalu, is an anti-Semite, though he might not think himself as one, (he is a SDP socialist you know, and he has his card to prove it) but that's what ,he is. The mayor no doubt was seething as the associate dean of the Simon Wissenthal Center, Rabbi Cooper, sat across from him enquiring as to why Jews in Malmö feel that they're under persecution in his city.
The mayor has a lot to answer for. Rabbi Cooper got the chance to celebrate Shabbas in Malmö with local Jews and no doubt received an ear full on what passes for normal in the most southern city of Sweden. Jews there have been feeling the pinch for some time now, all the while SDP leaders (and the rest of the political self anointed elite) have been busy sheltering Muslims from any hint of "Islamophobia".
The Islamophobia ruse is a joke, and the self anointed elites know it. What they're more inclined to be worried about is their precious multiculturalism project, which has for the most part, focused upon Muslim immigration. Since most Muslims hold anti-Semitic views, it must be the Jews fault for being so disagreeable, and since support for Israel is a decisive red flag for these folks, Jews are to blame for their own persecution.
It would have been great to have been a fly on the wall, listening in. The Tundra Tabloids knew about the trip beforehand, but it was privileged information and so the TT couldn't announce it prior to Rabbi Cooper's arrival. KGS
H/T: Fjordman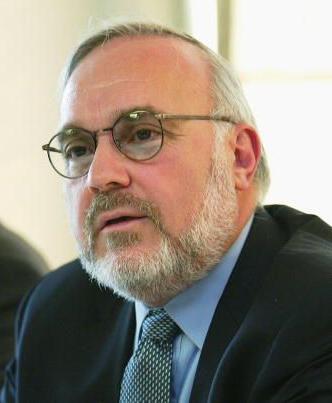 US Jewish centre meets Malmö mayor
Published: 14 Mar 11 12:15 CET
A US-based Jewish group was in Malmö in southern Sweden on Monday to meet with the mayor Ilmar Reepalu, who has previously been the target of criticism for allegedly failing to protect Jews in the city.
Representatives for the Simon Wiesenthal Center in Los Angeles met with Reepalu to discuss initiatives for improving the safety and security of the city's Jewish population.
"It was a very serious meeting where the key issue was security for minorities. But we have a lot of work in front of us," Abraham Cooper, one of the Wiesenthal centre representatives, said on leaving the meeting shortly after 11am.
In December the centre issued a travel warning urging Jews to exercise "extreme caution" when travelling in southern Sweden.
The statement followed reports of a series of incidents of apparent attacks against the Jewish community and cited "the outrageous remarks of Malmö mayor Ilmar Reepalu, who blames the Jewish community for failing to denounce Israel."
While there have been no convictions for hate crimes against Jews in Malmö, local leaders have been scathing in their criticism of the mayor for his apparent nonchalance to their plight amid claims of widespread harassment.
Speaking to the The Sunday Telegraph in February, Reepalu seemed to deny that Jews in Malmö were suffering from harassment despite police reports showing a doubling in the number of crimes against the town's Jewish residents between 2008 and 2009.
"There haven't been any attacks on Jewish people and if Jews from the city want to move to Israel, that is not a matter for Malmö," he told the newspaper.
Reepalu has also been criticised by Malmö-based Jews for allowing anti-Semitism to fester.
"He's demonstrated extreme ignorance when it comes to our problems," Fredrik Sieradzki of the Jewish Community of Malmö (Judiska Församlingen i Malmö) told The Local in January.
Jewish leaders have blamed activists on the far-left for being behind the harassment, complaining that they have no right to "use the Jews (in Malmö) as a punching bag for their disdain toward the policies of Israel."
The Anti-Semitic Chef of Malmö Sweden
Ilmar Reepalu: Just a little pinch of me will do just fine