Ahhh, look at all the happy smiling faces of the political elite, the faux conservative National Coalition's disgraced Ilkka Kanerva, and the Swedish People's Party, Stefan Wallin, who are all smiles and handshakes with the (former Maoist?) EU Commission President José Manuel Barroso.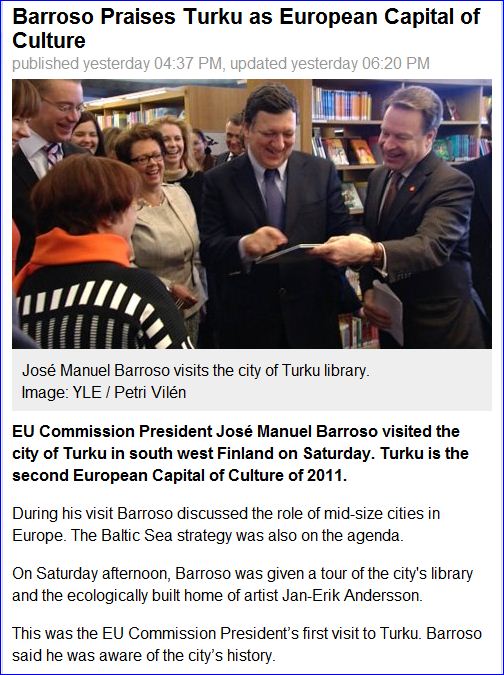 These politicians disgust me. The unelected statist-socialist potentate from Brussels comes to town to celebrate and promote EU initiated "culture city" hoopla's, all the while EU policies are totally ripping the heart out of the nation state concept and running indigenous European cultures into the ground and urinating on top of them.
This totalitarian jackass should be run out of town, not celebrated like a hero in the picture above, the guy doesn't believe in representational government, but in authoritarian government that rules by decree. Shame on the idiots in the picture for giving this jerk any time of day. KGS
I have never heard of this guy actually renouncing his Maoist past, he just shifted gently to the less tyrannical left of the SDP.