Obama administration epic fail: The Arab world calling out for George Bush. BWHAHAHAHAHAHAHAHAHAHA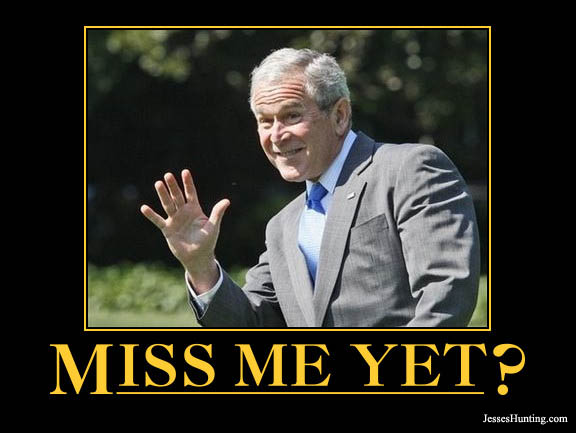 Gaddafi bombs oil areas, Arabs study peace plan
al-Reuters: […] Opposition activists called for a no-fly zone, echoing a demand by Libya's deputy U.N. envoy, who now opposes Gaddafi.
"Bring Bush! Make a no fly zone, bomb the planes," shouted soldier-turned-rebel Nasr Ali, referring to a no-fly zone imposed on Iraq in 1991 by then U.S. President George Bush.
But perhaps mindful of a warning by Gaddafi that foreign intervention could cause "another Vietnam," Western officials expressed caution about any sort of military involvement including the imposition of a no-fly zone.
NOTE: It's so embarrassing for al-Rueters that they bury this gem half way down into the article.
H/T: Rush Limbaugh