Martti Koskenniemi is a Finnish leftist professor of international law, who can be counted on to object to just about any US foreign policy at any given time, especially if they're being promoted by a Republican administration.
He's also signed a boycott petition sent to Finnish leaders to stop its arms trade with Israel, the petition included the names of just about every celebrated lefty in Finnish society.
Well, Martti Koskenniemi managed to make a rather boneheaded statement on Finnish state TV's morning program, where he stated that Hugo Chavez would be a good choice for the role of mediator in the Libyan crisis: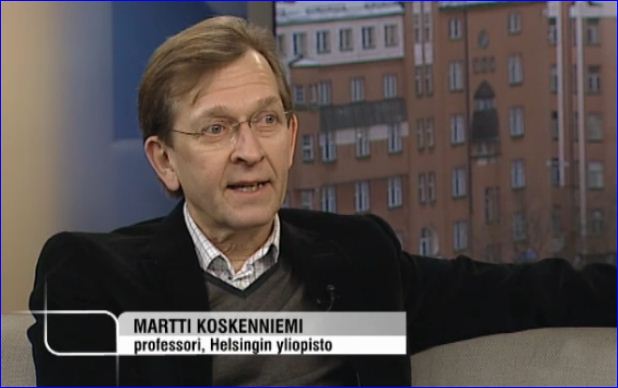 Koskenniemi: Venezuela's Hugo Chavez's offer to be mediator in the Libyan conflict is an excellent choice for the parties involved, he's got a good diplomatic corp and he's looked upon as being an independent party. His offer should be promoted, and would be accepted, because he's not associated with driving western interests. He's a good man"
Not so fast:
Libyan rebels reject Hugo Chávez mediation offer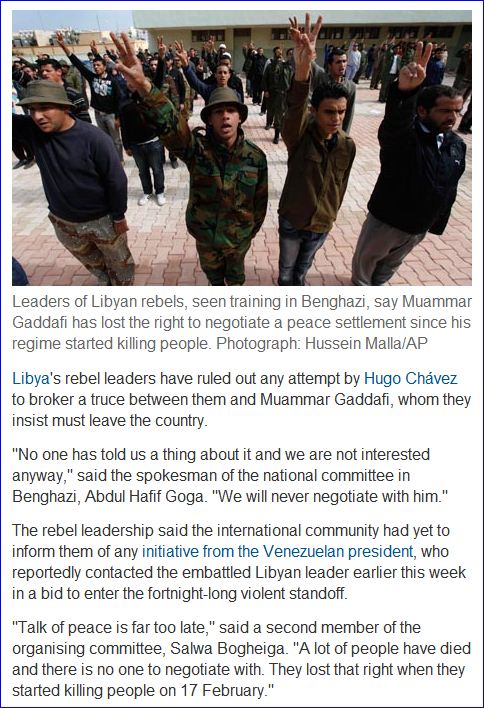 More here on the rebels position.
Koskenniemi also stated that it's interesting lately to follow the news on the radio and in the paper to see which tyrant has fallen next, but it never occurs to him that he's in fact promoting a tyrant to negotiate a peace between his fellow tyrant friend Gadaffi and the rebels. Ludicrous. KGS