Thankfully this girl had the intelligence to flee for her life, this story repeats itself time and time again, with the overwhelming majority of these girls not being as fortunate as Bender. KGS
Source: LA Slimes.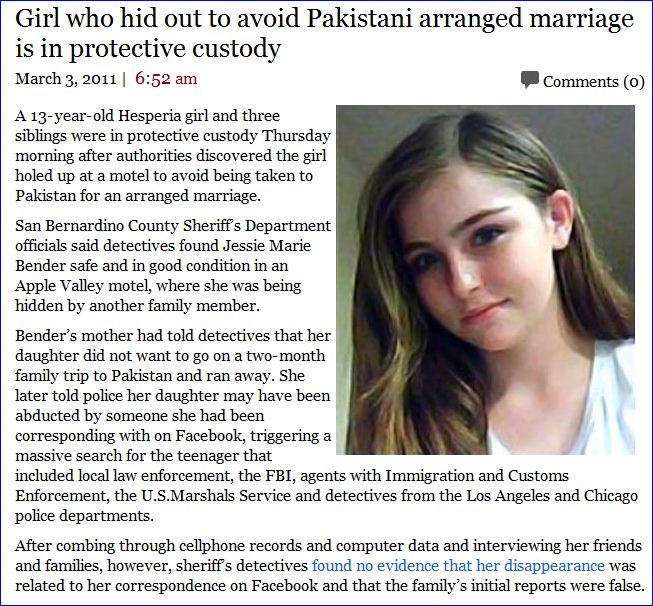 "Bender family members misled detectives and withheld critical information and as a result delayed the investigation and recovery of their daughter Jesse Bender," sheriff's spokeswoman Roxanne Walker said in a news release. "It was revealed that a member of the Bender family concealed Jess in the town of Apple Valley out of fear that she would be taken to Pakistan for an arranged marriage."
The investigation is ongoing and will be forwarded to the San Bernardino County district attorney's office for review.