Another set of brutal murders by the ROP? The Tundra Tabloids extends its condolences to the family and relatives of the murdered soldier and bus driver. KGS
H/T for vid, Frank Kitman who states: "update on kosovo gunman… he was screaming "islamic slogans" while shooting"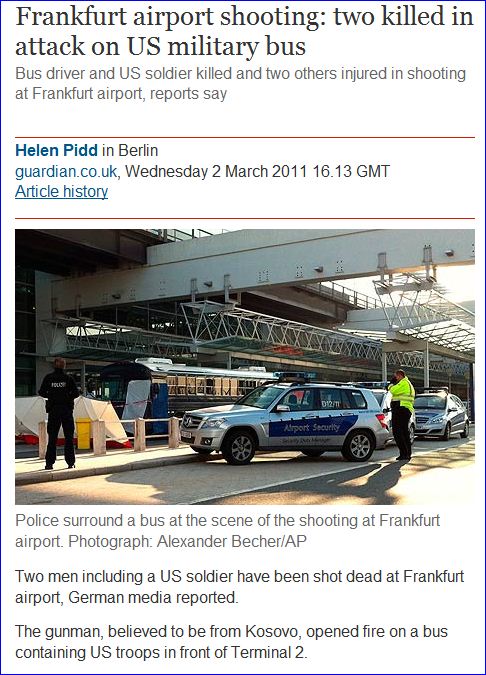 The Guradian: The bus driver and a soldier were killed, according to the German news channel N-TV. Two others, thought to be soldiers, were seriously hurt.

The shooting happened at 3.20pm local time. "It all appears to have taken place on the bus," said a police spokesman, Jürgen Linker. It was too early to discuss the gunman's possible motives, he said.

The US Army Europe said it had no immediate information on the incident but was looking into it.