This does not look good for Finnish government immigration officials, not by a long shot. If illegal migrants can already predict the kinds of questions being asked in interrogations, then they're just making a mockery and fools out of those implementing the standard operating procedures. Time to be more flexible people and adjust your strategies. KGS
NOTE: here is a google trans of the site.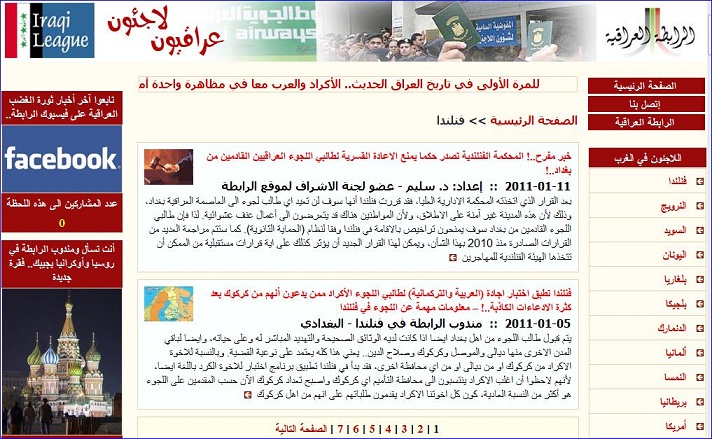 Detailed description in Arabic of Finnish asylum procedures on the Internet
21.2.2011 6:00
ESaimaa: Arabic-language website for giving concise, exact instructions and complete answers for Iraqi Kurds seeking asylum in Finland.
Applicants are warned of the language test, which in Finland have been given to ascertain the applicant's rightful place of origin when claiming to be from Kirkuk.
Finnish immigration authorities have been able to access an updated and comprehensive instruction for a month now.
The authors of the instructions do not give a very good picture of official procedures. Decisions lacked consistency and administrational organization.
Immigration officials are depicted in the instructions as country bumpkins. The same questions are repeated in interrogation sessions, for which one may prepare for in advance.
The timely data is in part, very good.
"Dear brothers, you are all aware of the Eurodac fingerprint system. There are those whose fingerprint is stored in Greece. Asylum seekers are not turned back if their fingerprints are stored only in Greece," explains the www.Iraqirabita.org website.
A new government policy was even updated before Finland made a decision not to return asylum seekers to Greece that where registered there.
Immigration Asylum Unit Director, Esko Repo, acknowledged the exceptionally ambitious undertaking in describing Finnish government practices.
H/T Reinhard