Yes, it's currently going on and it started during the Bush years. Ugh. KGS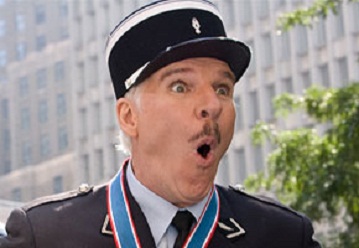 From Wikileaks, more vital evidence of a US government running amok with malpractice. This time the revelation is that US Embassy in Paris is community-organizing the French umma. The cable, signed by US Ambassador Rivkin, is breathtaking in relating its invasive and patronizing plan — a Minority Engagement Strategy for France, which, last time I checked, was still a functioning Western democratic republic.
Not good enough. Apparently, the United States must, and I quote, "help France realize its own egalitarian goals." Oh, and guess what measures of success include? "Growth in the number of constructive efforts by minority leaders to organize political support both within and beyond their own minority communities," and a "decrease in popular support for xenophobic political parties and platforms."
In other words, US policy is to become actively engaged in both community-organizing the Muslim minority in France and running the anti-Islamization parties out of town.