Word of note, the news comes by way of Press TV, the Iranian propaganda news channel, but there hasn't been any other news sources (that I know of) denying the veracity of the claim. KGS
UPDATE: Verification, they've entered the Suez (see below)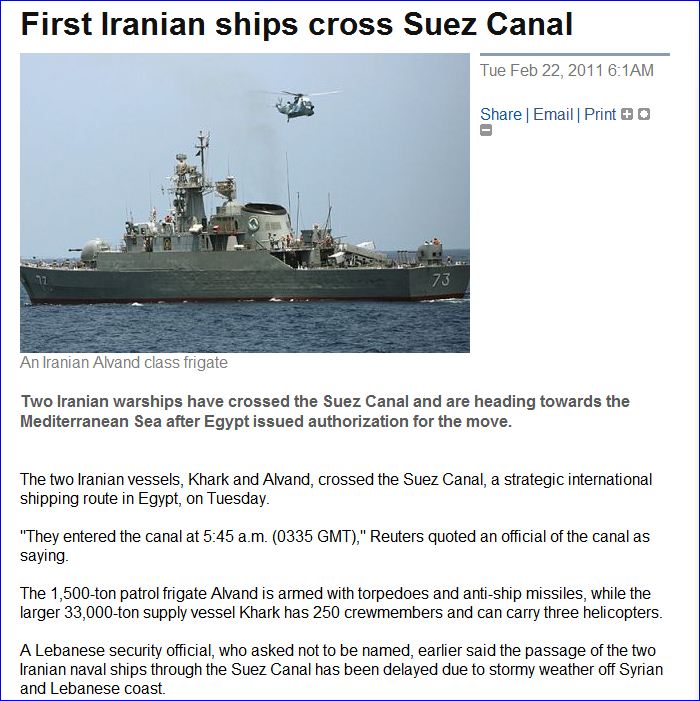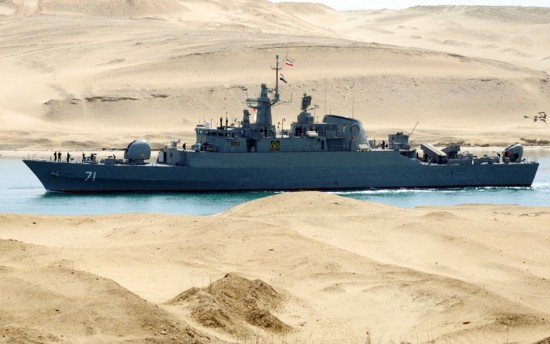 Iran warships enter Suez Canal to 'provoke' Israel
Iran has sent two warships into the Suez Canal, officials have confirmed, in a move which has been described as 'provocation' by Israel.
The Alvand and the Kharg entered the waterway shortly before 6am local time and headed towards the Mediterranean Sea. The vessels are thought to be the first of Iranian origin to pass through the canal since Iran's 1979 revolution.
Israel has described the movement of the Iranian vessels as 'provocation'
Officials from the Suez Canal said: 'They entered the canal at 05:45 (03:45 GMT),' Reuters reported.
Iran's request to use the waterway apparently stated that no military equipment was being transported and the ships were being moved to Syria as part of a training exercise.
Egypt, which controls the Suez Canal, maintained any ship is free to pass through the waterway, providing it does not come from a country it is at war with.