Finally the UK government is reaching out to the Islamic community in a way it should have doing for ages. KGS
H/T: Scottish Infidel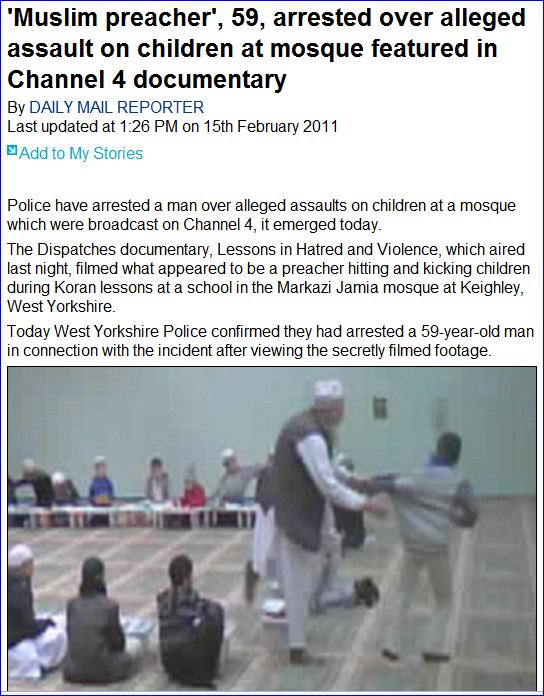 It comes after another school featured in the documentary announced yesterday that it would close amid safety fears.

Teachers at the Darul Uloom Islamic High School, in Small Heath, Birmingham, have held meetings with police chiefs and fear that youngsters could be targeted by far-Right activists.

There, the documentary showed an apparent preacher, making offensive remarks about Hindus and ranting: 'Disbelievers are the worst creatures'.

The school say the person featured making the remarks was a 17-year-old pupil who has since been expelled.

In Keighley, footage filmed by a volunteer, shows children as young as six sitting on the floor of a large room in the mosque, one of the biggest in the country.