SHOCK: NO OUTCRY FROM THE MORONIC LEFT OVER THE HAMAS INFLICTING A HUMANITARIAN CRISIS IN GAZA!
Not to worry, the Arabs have anti-Israel Western stooges who will still promote the myth of a 'humanitarian crisis' in the Strip. KGS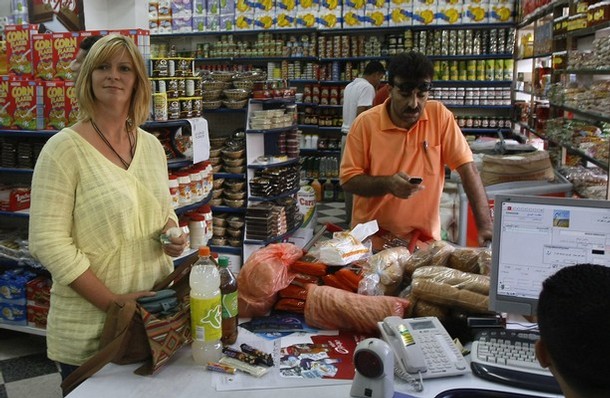 H/T: EuropeNews
Hamas tightens ban on Israeli imports
By YAAKOV KATZ
02/16/2011 03:03
JPOST: Israel's easing of restrictions on the transfer of goods to the Gaza Strip has caused a drop in demand for merchandise from tunnels.
Talkbacks (12)
Hamas has cracked down on merchants in the Gaza Strip, issuing new regulations that ban importing goods from Israel without prior permission from the Islamic group.
Hamas decided on the new policy this week after recording a drop in the demand for merchandise and supplies from the tunnels it controls along the Philadelphi Corridor between Gaza and Egypt.