Pop the cork on that one, good job Channel 4, one down, hundreds to go. KGS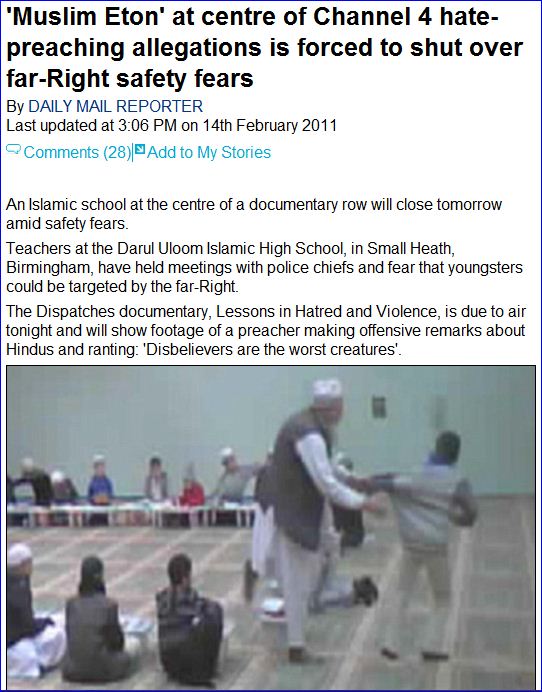 But teachers at the school insist the undercover reporter captured an isolated incident where a 17-year-old senior student was talking to pupils.

The have provided a letter which shows that he was expelled for his views last August – five months before the school was made aware of the tapes by producers.

A Birmingham faith leader has now backed the school's record of teaching tolerance and MP John Hemming said he believed the documentary was irresponsible and had put schoolchildren at risk.
TT: Now here comes the Muslim whiner who claims the shots of abuse were cherry picked from all the "good stuff" the madrassa has done,