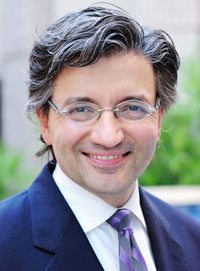 UPDATE: The Tundra Tabloids good friend, Dr.Andrew Bostom has an excellent accounting just recently posted here. Excerpts appear after my text. KGS
NOTE: Zuhdi Jasser has as much of a chance at reforming Islam as a bunch of back-sliding Baptists have in getting their branch of Christianity to accept legalized abortion.
The Tundra Tabloids received notice a few days ago that the American Thinker would be running an article by Dr.Zuhdi Jasser, a self described "moderate" pious Muslim and President of the American Islamic Forum for Democracy based in Phoenix, Arizona, who is seeking a reformation of Islam.
In his article at the American Thinker, Dr.Jasser insists that, both Pamela Geller from Atlas Shrugs, and Robert spencer from Jihad Watch are making things up about him from whole cloth. While the Tundra Tabloids hasn't all the facts surrounding the issues concerning Zuhdi Jasser being tossed out of mosque as Geller claims, or what was or wasn't said, between himself and Geert Wilders, the TT definately wants to address Dr.Jasser's denial, or at least, reluctance to address Islamic textual anti-semitism.
It has always bothered the TT that Jasser has always insisted that muslim anti-semitism is the fault of "radical Islamists" and thuggish Middle Eastern regimes, not the Koran itself or universally accepted Hadiths." Here is what Jasser said in his interview with Pamela Geller:
Pamela: Listen, Islamic anti-Semitism is irrefutable, Dr. Jasser, it really is.
Zuhdi: Well, it is certainly part of the behavior of many Muslims and especially the Islamist, but I will not accept that that is part of Islam.
That is the part that the TT can never agree with. His insistence that muslim anti-semitism is the fault of "radical Islamists and many Muslims" but not the Koran or universally accepted Hadiths doesn't square with me, it never has.
Dr.Andrew Bostom has written numerous articles, delivered an umpteenth number of lectures and has written a major book on the subject, of Islamic anti-Semitism, The Legacy of ISLAMIC ANTISEMITISM (I have a signed autographed copy from the author himself).
I believe that Dr.Bostom would have a lot to say about Dr.Jasser's reluctance to address the subject.
Besides that, Dr.Zuhdi Jasser is also delusional about his position as 'a reformer' and his chances at exacting change in a belief system that has a more than effective way in dealing with those who desire to subvert (at least in the fundamuslim mind that is) the officially sanctioned teachings of their prophet. It's the main reason as to why there are so many "secretive sects" of Islam throughout the ME, it's called life insurance, or how to stay alive.
That, more than anything else drives the harpoon into the myth of a pluralism within Islam, that "there's no one specific way of following the teachings of Mohamed", these secretive sects have been hunted down and persecuted throughout the centuries. Oh and the centuries old war between the Sunni and Shiite (Predator vs. Alien) also drives a stake into the myth of a pluralism within Islam.
As for the Koran, it was not given to Mohamed in the same sense as the TORAH or the Christian New Testament, but handed down to Mohamed in form. Plop. It's immutable, and unlike the Old Testament, it contains an open ended call to subjugate the unbeliever.
It's going to be interesting to see what the response will be from both Pamela Geller and Robert Spencer to Dr.Jasser's claims in his article at the American Thinker. KGS
Andy Bostom: "Although Dr. Jasser made some noble comments, and expressed views certainly worth championing, there were also darker and unsettling aspects of some of his statements and arguments. Dr. Jasser'sapologetics regarding Islamic Jew-hatred and misogyny were absurd and entirely counterfactual. Such comments are delusive at best, and taqiyya at worst. Not taqiyya in a deliberate effort to legitimize Sharia encroachment, as per cultural jihadists, but out of Dr. Jasser's apparent genuine embarrassment regarding the tenets of  mainstream Islam as practiced since its advent.
But when embarrassment leads to calumny—in this particular case, leveled against me—it is unacceptable.
[…]
Jasser's claims about Islamic Jew hatred and his calumny against me are thoroughly debunked in this lengthy presentation "Antisemitism in the Qur'an: Motifs and Historical Manifestations", April 7, 2008 which demonstrates exactly how the greatest classical Koranic commentators in Islam—who antedated the "Wahhabi" movement by 500 to 1000 years—interpreted the Koranic verses on Jews discussed during the interview.  And the late Grand Imam of Al Azhar—the Sunni Muslim Pope, Muhammad Sayyid Tantawi, who was not a "Wahhabi"—wrote a 700 pp. treatise that concurred with these Jew-hating interpretations of the classical Koranic commentators.
An abstract of this paper which derives from my The Legacy of Islamic Antisemitism, is provided below:
The essential nature of the Qur'ranic "revelation," as understood by Muslims, was elaborated in 1891 by Theodore Nöldeke (whose seminal 1860 Geschichte des Qorans remains a vital tool for Qur'ranic research): "To the faith of the Muslims…the Koran is the word of God, and such also is the claim which the book itself advances…"

And to this day, as the contemporary Qur'anic scholar Ibn Warraq notes, for all believing Muslims, and not merely "fundamentalists, " the Qur'an remains Allah's "uncreated" words, "…valid for all times and places; its ideals are, according to all Muslims, absolutely true and beyond any criticism."

The Qur'anic depiction of the Jews—their traits as thus characterized being deemed both infallible and timeless—highlights, in verse 2:61 (repeated in verse 3:112), the centrality of the Jews "abasement and humiliation", and being "laden with God's anger," as elaborated in the corpus of Muslim exegetic literature on Qur'an 2:61, including the hadith and Qur'anic commentaries. The terrifying rage decreed upon the Jews forever is connected in the hadith and exegeses to Qur'an 1:7, where Muslims ask Allah to guide them rightly, not in the path of those who provoke and must bear His wrath. This verse is in turn linked to Qur'anic verses 5:60, and 5:78, which describe the Jews transformation into apes and swine (5:60), having been "…cursed by the tongue of David, and Jesus, Mary's son" (5:78). Moreover, forcing Jews, in particular, to pay the Qur'anic poll tax "tribute," (as per verse 9:29) "readily," while "being brought low," is consistent with their overall humiliation and abasement in accord with Qur'an 2:61, and its directly related verses.