No doubt the Left-Muslim alliance explains the 19% approval rating for the Fakestinians.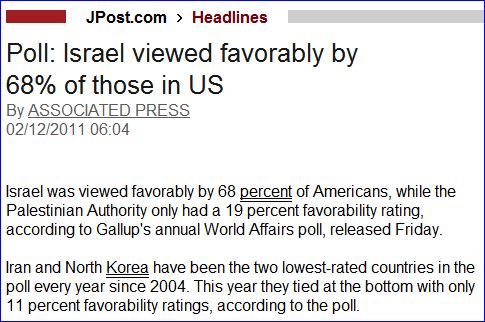 When push comes to shove, the average American will side with a democracy that shares the same values as itself, to those who support a system that wages war against the individual. The rabble that voted in favor of the fakestinians are a troublesome lot, and more than likely hate the US constitution and all it stands for. KGS
H/T: Weasel Zippers
NOTE: Thanks to TINSC for reminding me that the link was missing.