Jew hatred is rampant across Europe, closing one's eyes to it will not make it go away, thankfully there still are politicians in Europe who take a no nonsense attitude towards it.  KGS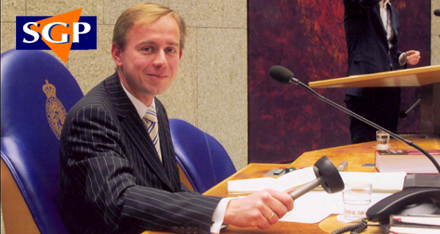 Kees van der Staaij: "People have to get the feeling that concrete action follows their complaints."
H/T: Bad News From the Netherlands
Christian Politician: I Am Shocked by anti-Semitism in Amsterdam
Parliamentarian Kees van der Staaij, leader of the Christian SGP Party says that during a recent work visit to Amsterdam, he has been shocked by the various forms of anti-Semitism which apparently have become normal in society.
He mentioned that Jews cover their yarmulkes with a cap when they travel on public transportation and thus apparently feel the need to hide their Jewish identity.
Van der Staaij added that Jewish schools are heavily fortified buildings. He said that the police have to take their complaints seriously. People have to get the feeling that concrete action follows their complaints.
NOTE: The article linked to by the BNFTN blog does not describe where the anti-Semitism is coming from, so the TT will fill in the blanks: From the Muslim immigrant community.