It's about time, finally something of value for our 270 Euros we shell out each year to the Finnish state for the privilege of watching TV. A documentary that shows the working relationship between the Arabs and the German National Socialist during WWII.
NOTE: It wasn't just the Mufti, but many other Arab leaders in the Arab world as well. More on that later.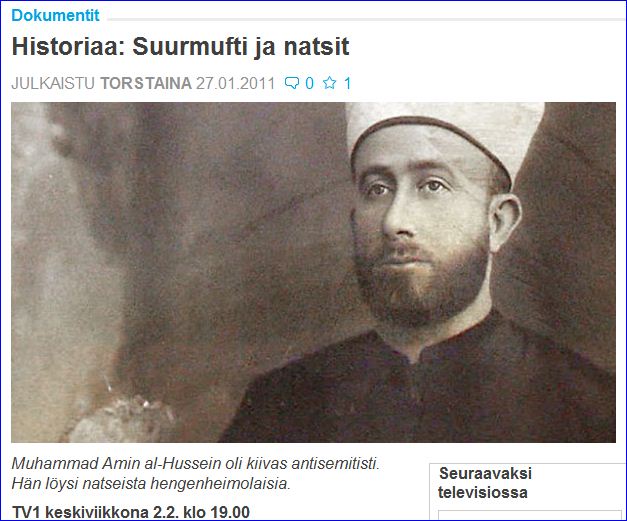 Here is more on this Jew hating war criminal. Thanks to Kumitonttu for  the heads up.