As thousands still keep flooding in. KGS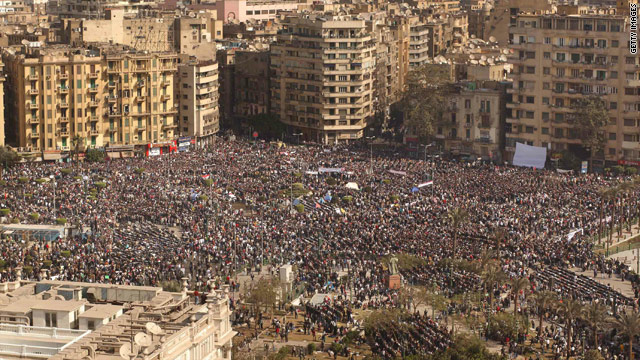 Egypt braces for 'march of millions' as Mubarak cuts communications
Cairo, Egypt (CNN) — Protesters packed Cairo's Tahrir Square at mid-day Tuesday, standing shoulder-to-shoulder as large groups still streamed into area for the planned "march of millions."
Soldiers stood guard and helicopters hovered overhead as demonstrators gathered to demand President Hosni Mubarak's resignation.
Egypt's government posted troops at key locations and cut internet service as activists pledged to hold major demonstrations in Cairo, Alexandria and other cities Tuesday — a week after rallies began calling for an end to Mubarak's nearly 30-year rule.
In Cairo, protesters set up their own checkpoints to keep weapons out of Tahrir — or Liberation — Square.
Brought to you by: