From TechCrunch: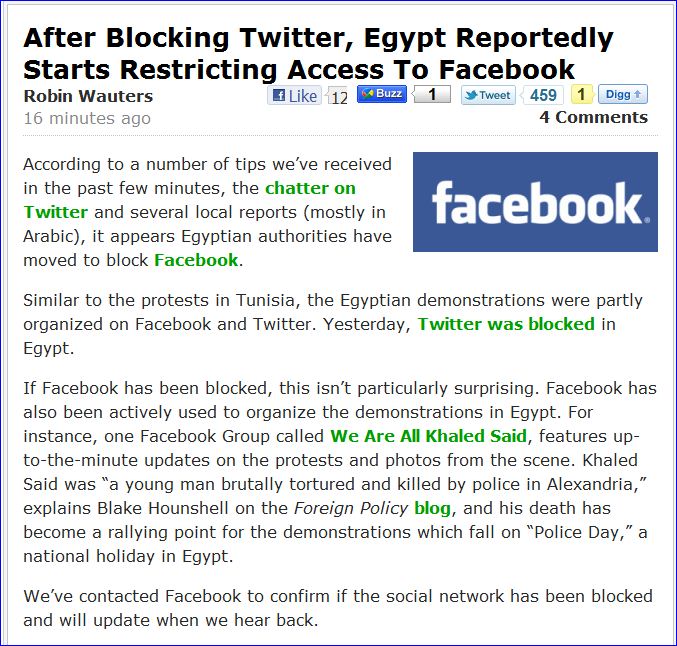 RELATED:
Egypt activists call (on Facebook) for second day of protests
IBTimes: […] Opposition group Sixth of April Youth movement called on its Facebook page for protests to continue on Wednesday "and after tomorrow, until Mubarak's departure".
Security forces said protesters would not be permitted to reassemble. A Reuters witness saw at least 10 riot trucks leaving a Cairo army base in mid-morning.