THEY ARE EITHER BEING ADMONISHED TO PARTICIPATE IN PRAYING IN MOSQUES WHILE ON A FIELD TRIP
OR BEING EXPECTED TO PERFORM VAGINA DANCES TO THE TUNE OF THE HOKEY POKEY.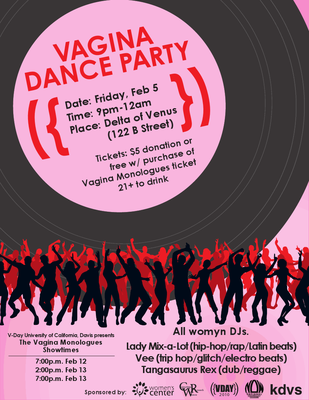 Newspaper Ignores Facts in Teacher's 'Vagina Dance' Song Controversy
Imagine you are a sophomore in high school and your sex ed teacher forces you to prance about your classroom singing and dancing to "The Vagina Dance" in a puerile attempt to teach the parts and functions of the female sex organ. Worse, imagine you are a male student in a classroom of such an unhinged teacher? Well, we don't have to imagine it too hard because this exact situation has happened in a classroom in the Chicago, Illinois suburbs. But don't worry. Chicago's Old Media is all about reporting this incident honestly. Well, if honestly means to ignore relevant facts and shore up support for the out of control teacher and smooth things over for the school, that is.
NOTE: I'm telling you, the Left is unhinged.