Now why in the world would he think that?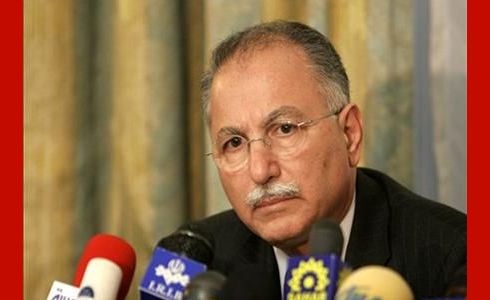 OIC Chief Ekmeleddin Ihsanoglu:
I just absolutely loathe the Tundra Tabloids
Folks, because of this muslim and millions of people like him, who demands, no, expects, that everyone, including believers and non-believers alike, to respect Islam in its entirety and all of its symbols, is more than enough reason to not respect Islam and its symbols. If Islam were like any other religion that exists in this present day and age, we wouldn't be having this discussion.
Islam is a totalitarian ideology that (not unlike Communism and National Socialism) demands a "special place" in society where it alone is not subjected to any of the criticisms, verbal assaults and yes, insults, that effects all other ideologies. Islam expects all others to abide by its own set of norms while it forces its ideology upon all that come under its influence.
The Tundra Tabloids retains the right to skewer, to poke fun at, and to pickle the very symbols that seek to enslave me and my society. If that bothers anyone, they're free to move on to quieter corners of the internet. KGS
OIC Secretary-General Warns of Western Plots against Islam
TEHRAN (FNA)- Secretary-General of the Organization of the Islamic Conference (OIC) Ekmeleddin Ihsanoglu said that the West has hatched plots to spread Islamophobia in a bid to block growing conversion to Islam, and demanded the Muslim nations to take collective action to defuse these plots.
Speaking in a meeting with Iran's Foreign Minister Manouchehr Mottaki here in Tehran on Monday, Ihsanoglu cautioned that spreading "Islamophobia, insulting Islamic values and sparking and spreading hatred for Islam are high on the agenda of the West, and urged the entire Muslim states to take established, and institutionalized collective measures" to confront the western plots in this regard.
He further elaborated on the OIC's activities and plans to counter Islamophobia, insult to Islamic values and resolve Muslim issues such as Palestine, and called Iran's supports and activities in these grounds as "highly crucial".
The OIC chief also appreciated the Islamic Republic of Iran for its continued supports for the OIC and its valuable role in different OIC plans and programs.