Sharia in all of its ugliness, the persecution of the dhimmi just because they can.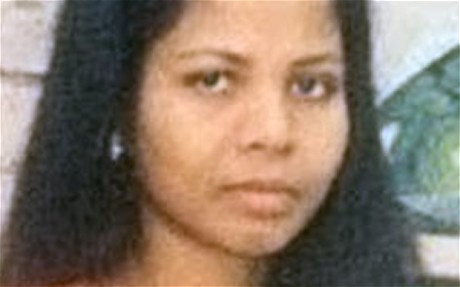 It's all the same to the Tundra Tabloids whether or not she blasphemed against the false prophet of allah's islam, what matters most is that she's being put to death for it. Just like in the UK -where the sharia police are arresting little girls for burning Korans or for publicly shouting out anti-Islam slogans, (have to remember that social cohesion)- the Pakistanis  are enforcing their sharia law. It's an extreme embarrassment that the UK has fallen that far, they only now need to reinstitute the death penalty to make the circle complete. KGS
Via Weasel Zippers
Pakistan PM barred from pardoning Christian woman
(al-Reuters) – A Pakistani court Monday barred President Asif Ali Zardari from pardoning a Christian woman sentenced to death on charges of insulting Islam, in a case that has sparked criticism over the country's blasphemy law.
Asia Bibi, a 45-year-old mother of four, requested a pardon from the president after a lower court sentenced her to death on Nov 8 in a case stemming from a village dispute.
The Lahore High Court barred Zardari from pardoning Bibi in a petition filed by Shahid Iqbal, a Pakistani citizen. Iqbal's lawyer Allah Bux Laghari told Reuters a pardon was illegal as the court was already hearing an appeal against her sentence.
We believe it is the court's duty to evaluate the evidence against her, not individuals, and if she is found innocent, she should be freed," he said.
Human rights groups have demanded the repeal of the law, which they say discriminates against religious minorities who make up roughly 4 percent of Pakistan's 170 million population.
Last week, a government minister said an initial inquiry into the case of the Christian mother said she had not committed blasphemy but was falsely accused after a quarrel.
Blasphemy convictions are common although the death sentence has never been carried out. Most convictions are thrown out on appeal, but angry mobs have killed many people accused of blasphemy.
NOTE: They don't have to execute them, they just turn them loose and let them run the streets for their lives, vigilante Islam is at the heart of this ideology.