Houston, we have a problem.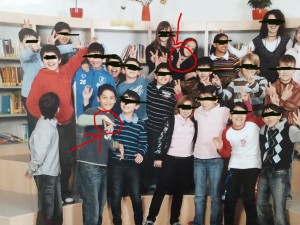 From the German language website for ESW's Save Free Speech: A source who wishes to remain anonymous for security reasons, sent us the following class photo in the 2nd Viennese school District. At first glance, it is a picture of happy children. Those who look closer to discover, the greeting of the Grey Wolves.
The gray wolves are not representative of the Austrian Pensioners' Association, they are the Turkish Nazis. Wikipedia knows, inter alia to report on this organization: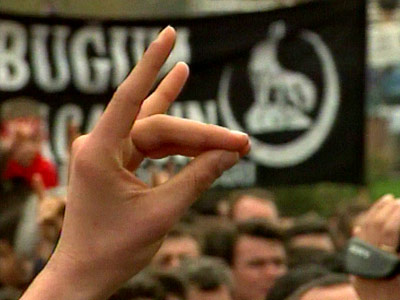 The Grey Wolves see as the enemy, the Kurdish separatist group PKK, they are on relevant websites referred to as "baby killers". As enemies, especially Jews, Christians, Armenians, Greeks, Communists, Zionists, Freemasons, the Vatican, Kurds, Persians and the United States are mentioned. [2]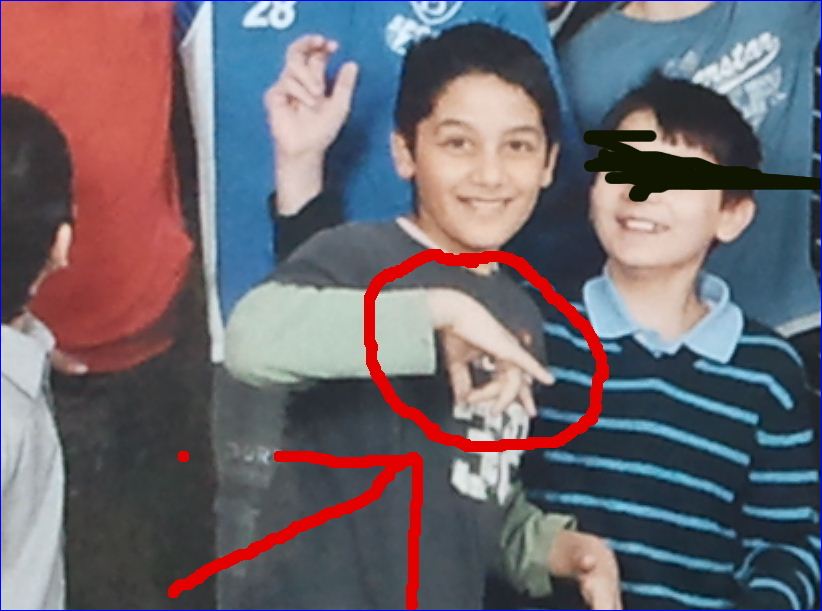 […]
In the fight against racism in Vienna could start new red-green city government the same time with the public arising from Turkish racists who indoctrinate their children. A court trial for incitement and against Sabaditsch-Elisabeth Wolff will be there but not enough.
To protect the non-involved children, we have made their faces unrecognizable, the two culprits we have left visible. We are both the name of the informant, the school and the class known. To protect our informants, we have not published it.
Turkish Fascists out in the open the day the Mavi Marmara headed off to Gaza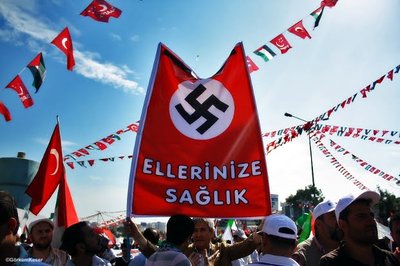 NOTE: The sign reads in Turkish: Ellerinize Sağlık = Hands of Health