While being "politically-correct" might earn a person some browny points in political circles, the media, in the academy or even on the police force, doing so in a night club, might get you beaten up, or worse, killed. KGS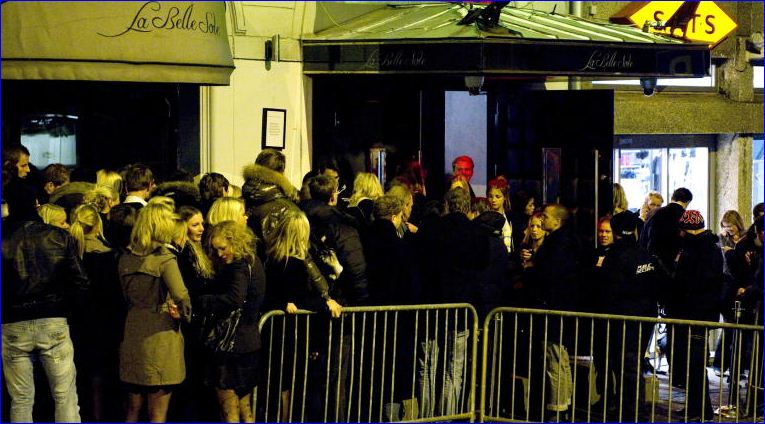 – 80-90 percent of violence, extortion, drug sales, trouble making and threats launched by people with non-Norwegian background
(Google-trans) Dagbladet: Club Founder Bo Vivikes (37) owner of several of Oslo's most high profile nightspots. He is unhappy that his La Belle Sole is accused of discrimination and believes that the Equality and Discrimination Ombudsman does not understand the situation out on the town.
Pink cloud
Vivike says its not the nightclub's job to combat prejudice
– The Ombudsman is living on a pink cloud, but that's not the real world. When the clock strikes twelve, and the crowded nightclub is full of vibrant people, it's too late to spread the good news. Therefore, we strain at the door, "said Vivikes.
[…]
– What some call racism can also be called realism. I'm not saying it is right, but unfortunately that is it. You can avoid it all, then it becomes Baluba said Vivikes, emphasizing that nightclub scene in Oslo can be tough.
– In seven years we have accumulated experiences and reports of violence, extortion, drug sales, trouble making and threats in the clubs. In the 80 to 90 percent of the cases, it's started unfortunately by people with non-Norwegian ethnic background, "says Vivikes.
He believes this is also confirmed by the surveillance cameras on the nightlife.
NOTE: Why is it unfortunate if it's just the minorities? Theft, violence and mayhem, regardless of whether it comes from the majority or from the minority in that society is unfortunate in any regard. It just happens to knock away the myth of cultural enrichment, that's why he's saying it's "unfortunate".
UPDATE: Of course an ethnic Finn has to be involved in it:
"Anti-Racist Center believes clubs reject responsibility.

– Statements like "yes, but immigrants are more criminal than others," and is just nonsense. The owners blame the youth instead of taking responsibility, "said Kari Helene Partapuoli to Dagbladet."
Kari Helene Partapuoli (Halfbeard)
H/T: Fjordman