Islamonazi club fight…..
Iraqi army prepares for 'final assault' to retake Fallujah from ISIS as jihadists continue to hold 50,000 civilians hostage amid fierce fighting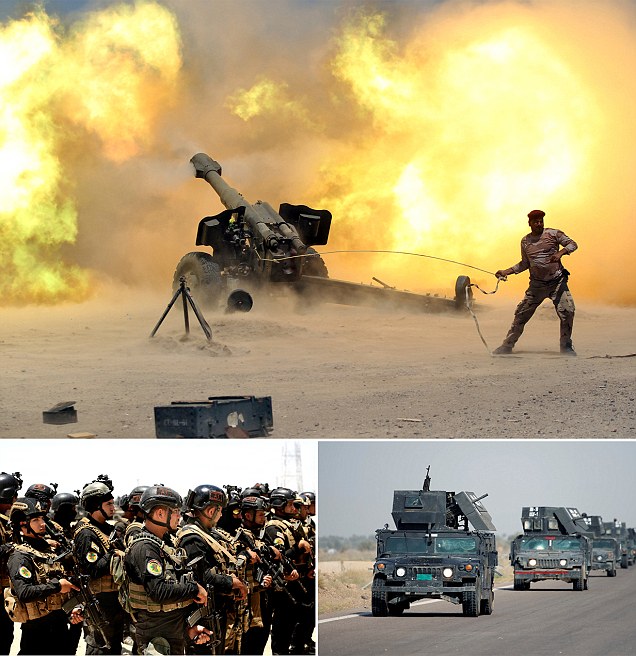 Hundreds of residents have managed to flee the extremist stronghold of Fallujah with Iraqi forces surrounding the city and on the verge of launching a new offensive today. A troop build-up has been completed around Fallujah with the last battalion having arrived at dawn today at the sprawling Tariq Camp. Major Dhia Thamir, of the Special Forces Service, said troops have recaptured 80 percent of the territory around the city since the operation began a week ago.