Pathetic moonbat……
Now pro-EU campaigners seek divine intervention as faith leaders warn that Brexit could undermine peace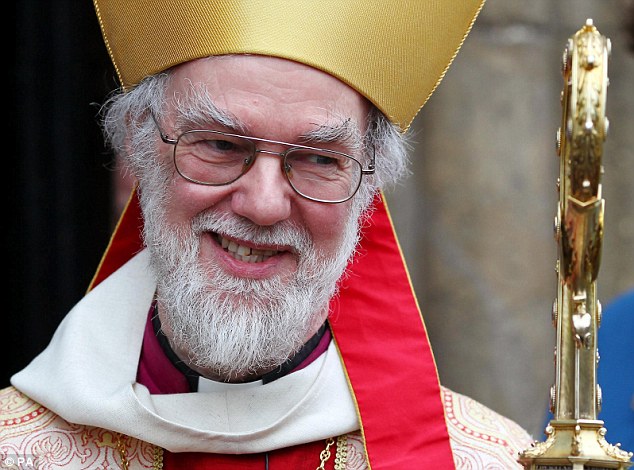 Letter signed by 37 faith leaders including former Archbishop of Canterbury Rowan WilliamsMessage says European cooperation needed to combat poverty and avoid conflictIntervention comes as Tory infighting escalates ahead of the crucial referendum on June 23 
By JAMES TAPSFIELD, POLITICAL EDITOR FOR MAILONLINE
PUBLISHED: 13:23 GMT, 29 May 2016 | UPDATED: 14:04 GMT, 29 May 2016
The Remain campaign has turned to divine intervention in its latest bid to win over voters in the EU referendum campaign.
The former Archbishop of Canterbury Rowan Williams is among 37 faith leaders who have signed a letter warning about the 'implications' of Brexit for peace in Europe.
Others adding their names to the message include Rabbi Laura Janner-Klausner and prominent Muslim academic Mona Siddiqui.
The individuals, who have signed in a personal capacity, urge 'co-religionists and others to think about the implications of a leave vote for the things about which we are most passionate'.