---
If so, it explains why the Democrats are more than eager to call it for Biden…
I have been discussing this scenario with a friend earlier, but not having all the facts available at the time (for me), I dismissed the claim that Trump was secretly gathering evidence ahead of the upcoming election night to use against the Democrats. Now it seems that there really might be something to it.
I can't say with 100% certainty that what Tom Graham is saying is true, but when added with the video I saw last night, of Russell Ramsland, CEO of Allied Security Operations Group, it sure sounds plausible.
Tom Graham on Twitter:
Sensitive Compartmented Information Facility. (SCIF) The kind used by Army intelligence cyber security division. They were monitoring the fraud in real time.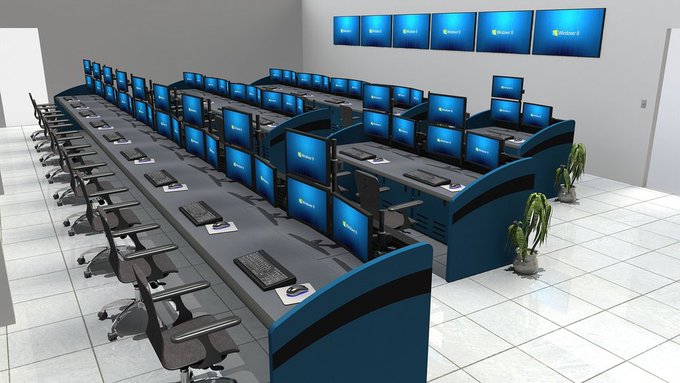 "They knew which states were using the voting machines loaded with HAMMER & SCORECARD. (Software developed for the CIA to manipulate voter tallies remotely in foreign elections.) It was just deployed against the American people. Tom Fitton & Sydney Powell put it right in your face"
The Federalized National Guard were pulling around the clock duty in at least 16 states to trap these monsters. All the swing states currently involved in the theft are on the list.
National Guard Election Day update: More than 3,600 troops active in 16 states
The National Guard is gearing up to activate across the country to support the Nov. 3 general election in several capacities. The missions range from assisting with cyber defense, working the polls, and standing-by in case of post-election civil unrest.
There was a new round of newly-disclosed Guard activations Monday, including 1,000 troops in Massachusetts, 300 in Arizona, 300 in Alabama, and an undisclosed number in Florida, Oregon and Illinois.
The Massachusetts and Oregon troops will be on standby in case of civil unrest, and the Arizona forces will be on stand-by for rapid deployment anywhere in the western portion of the nation if requested by any governor. National Guard officials in Illinois would not elaborate on the roles their newly activated troops would play.
NOTE: I seriously doubt that President Trump wanted this outcome in order to prosecute, he clearly wanted a defacto win to underline a mandate ´for his policies. It's highly reasonable to believe, however, that he was well aware of what might happen and took steps to document it in real-time, something that Russell Ramsland CEO of the security group ASOG insists must happen in order to document the fraud.