---
 Dr.Gerstenfeld's interview with Rabbi Abraham Cooper was originally published in INN and republished here with the author's consent.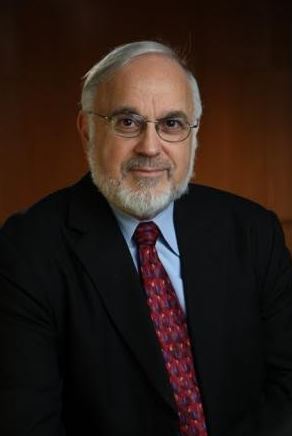 JEWS AND THE MAY/JUNE RIOTS IN LOS ANGELES
Manfred Gerstenfeld interviews Rabbi Abraham Cooper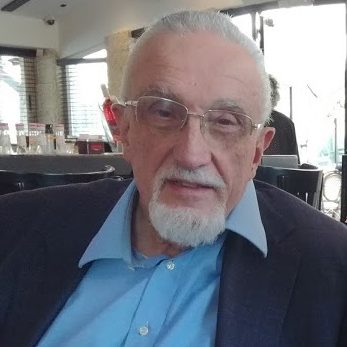 "Most of the violence and looting accompanying the antiracism demonstrations in Los Angeles in late May and early June 2020 took place on the second day of Shavuot, May 31, which was also Shabbat. There was a mostly peaceful protest in the Pan Pacific Park in the Fairfax area, sparked by the murder of George Floyd. This is near a heavily Jewish area.
"After the protest some left the park and attacked businesses and buildings on Melrose Avenue, Beverly Boulevard and on La Brea Avenue. Some rioters reached sites on La Cienega Boulevard attacking mostly strip malls."
Rabbi Abraham Cooper, born in New York 1950, is the Associate Dean of the Simon Wiesenthal Center in Los Angeles. For about forty years he has overseen the SWC's international social action agenda, which ranges from worldwide antisemitism, Nazi war crimes and restitution, to extremist groups and tolerance education.
"The next day there was a rampage in Santa Monica, which is adjacent to Los Angeles proper. Hundred businesses were looted and torched in the area. The police were concentrated a few blocks away, monitoring a mostly peaceful protest. There were scenes caught on camera of instances in which police did not intervene. Eventually, during the week that followed, curfews were imposed and hundreds were arrested. Yet most looters have not been caught. The impact of an apparently helpless police force standing down in Los Angeles and elsewhere in the US will be felt for a long time.
"The Los Angeles Police Department (LAPD) was overwhelmed and ineffective for days. This was primarily because the mayor refused to concentrate on the violence. He instead chose to exclusively focus on peaceful protesters and the themes of social justice and equity while embracing Black Lives Matter. Despite the riots and continuing protests, the mayor quickly endorsed and pushed through a $150 million decrease in the Police's budget. A similar amount was taken from the Los Angeles ' Sheriff's Department. The Los Angeles political elite basically threw law enforcement under the bus. Only one City Councilman, Paul Koretz, who is Jewish, made mention of concern over the hate graffiti tagged on a synagogue.
"Many of the businesses looted and destroyed were minority-owned. Nearly 200 pharmacies were targeted, probably by organized gangs looking for narcotics. In the La Brea/Hancock area, a large number of the impacted businesses were Jewish-owned. This included a kosher bakery and a pharmacy that prominently displayed its sale of kosher items. Several Jewish residents in the area said that some obviously Jewish establishments were attacked while other businesses in the area went unscathed.
"A number of synagogues and Jewish institutions were 'tagged' with graffiti. These were not antisemitic in nature. One synagogue, many of whose members were Holocaust survivors, was spray-painted with anti-Israel and pro-Palestinian tags. The LAPD was unaware of this until several days later when a photo was provided. A major Conservative Synagogue, Beth Am on La Cienega, miraculously escaped damage even though strip malls on either side were ransacked.
"I do not believe you can characterize the riots as a pogrom against the Jewish community. Still, when the riots started and the scope and direction was still unclear, all Sifrei Torah were removed from synagogues as a precaution.
"We have been working under the terrible handicap of the continued lockdown due to the Coronavirus pandemic. It has been difficult to get a totally accurate picture of whether Jews were the specific targets of the initial riots. Many protesters that Shabbat had parked their cars in Orthodox neighborhoods and walked to the rally. Their interactions with Jewish neighbors that day were uneventful, even friendly. What happened during the riot that evening, who organized it, and to what extent organized gangs were involved are questions that still have not been fully answered.
"The Simon Wiesenthal Center and its Museum of Tolerance were not attacked or otherwise targeted. Our facilities — including the museum — have been closed for over 3 months now. There has been anti-Semitic invective and threats on social media. One of these looked like a threat to Jewish neighborhoods from Antifa. It was, however, traced to neo-Nazis in Europe.
"Adding to the sense of angst and uncertainty were the July 1 Day of Rage protests against Israel's presumed annexation of parts of the West Bank, which were announced and heavily promoted on social media. Pro-Palestinian demonstrators outside the Israeli consulate were met by flag waving pro-Israeli counter demonstrators. Both sides were loud, but there was no violence and no arrests. In San Diego, Palestinians posted a flyer of all major Jewish — not Israeli — institutions with their addresses listed and a promised caravan of cars led by anti-Israel activists.
The lockdown has made it difficult for the Jewish community to properly organize to ensure our concerns would be heard. There is no unanimity. The local Jewish Federation is focusing on trying to help those affected by the riots or the Covid-19 virus. They have not taken a strong pro-police public position.
"For more than a month, Los Angeles Mayor Eric Garcetti has shown no interest in meeting with representatives of the Jewish community. He has finally agreed to scheduling such an encounter with Jewish leaders in July. Most of the City Council members have used the lockdown to avoid any serious discussion of the draconian budget they are passing. Representatives of the Jewish community have met with the LAPD Police chief and commanders from the areas where most of our community resides. The police feel abandoned. Our efforts have been focusing on how to keep our communities safe during the upcoming High Holidays.
"There are a number of Jewish self-defense groups. Some are legally armed. There is also an umbrella Jewish group, which tries to keep Jewish leaders informed of developments as well as Hatzalah which helps members of the community who need emergency response to medical emergencies.
"Many Jews are reluctant to criticize Black Lives Matter as they agree that the most important thing to do is to embrace 'Social Justice and Equity'. Very few express publicly concerns about 'Public Safety.'
"A Pew Poll indicates that only 17% of the protesters are African American. People who live in high crime areas do not want to defund the police. Activists who have a different vision for America leveraged the murder of George Floyd for their own agenda. Social media influencers and Hollywood rushed to get on the bandwagon and corporate America followed suit.
"The pandemic lockdown of Los Angeles and much of the country has made mounting effective counter efforts very difficult. Liberals and progressives embrace the BLM narrative. Pastors of minority churches may oppose defunding, but have to tread carefully lest they are accused of siding with the 'Whites'
"The situation here and across the US is further complicated by the upcoming national elections. For now, demonization politics prevails with the media which no longer pretends to be objective. Outside of Fox News, most leading media want Trump to lose, skewing coverage on critically important issues."
Dr. Manfred Gerstenfeld is the emeritus Chairman of the Jerusalem Center for Public Affairs. He has been a strategic advisor for more than thirty years to some of the Western world's leading corporations. Among the honors he received was the 2019 International Lion of Juda Award of the Canadian Institute for Jewish Research paying tribute to him as the recognized leading international authority on contemporary antisemitism. His main book on the subject is: The War of a Million Cuts The struggle against the delegitimization of Israel and the Jews and the growth of New antisemitism.