---
This article by Dr.Gerstenfeld was first published at Israel National News (INN) and republished here with the author's consent.
A CHANCE FOR GANTZ

: STRENGTHENING ISRAEL'S RELATIONS WITH

THE

DIASPORA
Manfred Gerstenfeld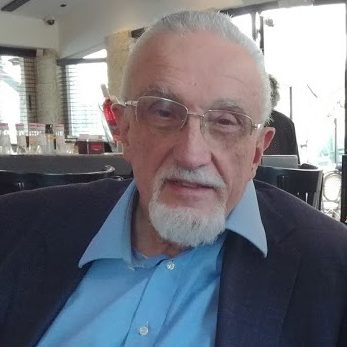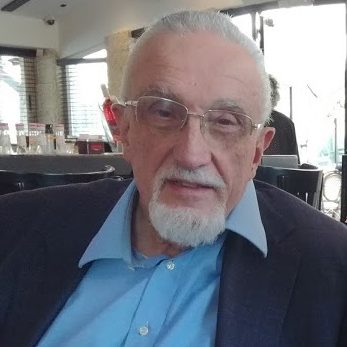 The leaders of Blue and White must be aware that the life span of center parties in Israel has often been short. This started with the Democratic Movement, created in 1976. It entered the Begin government after the 1977 elections. Its failure was not due to lack of talent of its ministers. Deputy Prime Minister Yigael Yadin wasn't much of a politician. Yet his twinning project of Jewish communities abroad with disadvantaged towns and neighborhoods in Israel was of great national importance. Shmuel Tamir was a competent minister of Justice. Social Affairs Minister, Israel Katz, was Israel's leading expert on social issues. The Democratic Movement had however little identity and because of that lack of appeal, the party did not even run in the 1981 elections.
Recent polls indicate that Blue and White would currently obtain substantially less seats than the opposition Yesh Atid/Telem. which split off from it. .1 What does Blue and White stand for? Watching it since its inception, that is still difficult to know. An important target was to topple Binyamin Netanyahu from the position of Prime Minister. Yet Blue and White ministers currently serve under him.
Blue and White is a party in dire need of a clear identity which sets it apart from the Likud. The one important available issue is the relationship of Israel with the Jewish diaspora. .2 Benny Gantz made a general remark at a conference that Israel has not done enough for the diaspora. There is however a need for a detailed action program.
When I published my first book about American Jewry in 2005, American Jewry's Challenge – Conversations Confronting the Twenty-first Century,3  there were still two important pillars of the Jewish people, Israel and American Jewry. By the time of my second book American Jewry's Comfort Level, Present and Future .4 — co-authored with Steven Bayme in 2012 — Israel had advanced while American Jewry had not.
By now Israel has advanced even further. But American Jewry's situation compares unfavorably with that described in 2005. In addition, there is hardly any national lay leadership left. New professional leaders focus on local issues. Several of the most influential older ones have retired.
If properly developed this topic lends itself as a major cornerstone of a party program. As Blue and White holds relevant ministries within a few years enough can be achieved to make an impression on Israeli society. Under the Likud governments, there have been various collaborative projects between Israel and the Diaspora by a number of organizations. Yet there was never an overall concept and no real interest. Natan Sharansky told me once that when he was a minister and raised the diaspora issue in the government, only Prime Minister Ariel Sharon backed him. The other ministers did not care.
Assimilation among world Jewry is increasing further. Furthermore masochistic pro-Palestinian Jewish movements have grown. Antisemitism has become a major problem. America is witnessing an end to the country's Jewish exceptionalism. Furthermore in these trying times Israel needs all the support it can get. Last but not least there is the moral issue related to the ancient saying "all Jews are guarantors for one another."
Some 15 years ago, then President Moshe Katzav called a meeting of Diaspora Jewish leaders. I remember from that gathering the great respect with which the heads of large organizations looked up to the then Israeli President. They expected him to settle tensions between them.
Katzav's successor, Shimon Peres took the initiative for a number of Presidential Conferences.5  They focused on disparate issues: scientific advancement in the world and the future of world Jewry. Unfortunately, the current president, Reuven Rivlin, did not continue this. 6.
Making this a major party issue means that it has to be based on a clear concept and a detailed operational program. As a former Chief of Staff, Gantz should be able to get that off the ground. Such a program would bring together Israelis and Jews from abroad in many areas. This would create multiple new initiatives.
The revival of the 'future of Jewry' part of the presidential Conferences would be one area of cooperation. Israel would speak there to the diaspora with an authoritative voice in view of the incredible successes since its creation. This message might be received even better because of Israel's initial success in the battle against the Corona virus as compared to the countries where most Jews live.
Helping Jews abroad to fight hatred would be a major issue. This would partly be done through the establishment of a long overdue Israeli anti-propaganda agency, which would simultaneously fight anti-Israelism. That would also deal with exposing the huge criminality of Israel's enemies in detail. The absence of such an agency is yet another major failure of the Likud government. Support for it provides a great opportunity for a center party to solidify its identity.
It is difficult to see what major program alternatives Blue and White has beyond what is set out here. When the Democratic Movement was in the government, but could not get its act together, an academic said to me: It will be a footnote in the country's history. That may also be the fate of Blue and White if it does not manage to create a clear identity.
Dr. Manfred Gerstenfeld is the emeritus Chairman of the Jerusalem Center for Public Affairs. He has been a strategic advisor for more than thirty years to some of the Western world's leading corporations. Among the honors he received was the 2019 International Lion of Juda Award of the Canadian Institute for Jewish Research paying tribute to him as the recognized leading international authority on contemporary antisemitism. His main book on the subject is: The War of a Million Cuts The struggle against the delegitimization of Israel and the Jews and the growth of New antisemitism.
Footnotes: 
1 www.srugim.co.il/457269-%D7%A1%D7%A7%D7%A8-
%D7%9E%D7%A0%D7%93%D7%98%D7%99%D7%9D-%D7%9C%D7%A4%D7%99%D7%93-
%D7%A0%D7%95%D7%A1%D7%A7-%D7%A0%D7%AA%D7%A0%D7%99%D7%94%D7%95-
%D7%97%D7%99%D7%99%D7%91-%D7%90%D7%AA-%D7%91%D7%A0
2 www.jpost.com/israel-news/benny-gantz-we-have-not-done-enough-for-the-jewish-diaspora-630306
3 Manfred Gerstenfeld, American Jewry's Challenge – Conversatons Confronting the Twenty-first Century , (Oxford,
Rowman & Littlefield, 2005)
4 Manfred Gerstenfeld & Steven Bayme, American Jewry's Comfort Level (Jerusalem, JCPA, 2010)
5  https://mfa.gov.il/MFA/PressRoom/2009/Pages/President_Peres_meets_world_dignitaries_Presidential_Conference_19
-Oct-2009.aspx
6 www.jpost.com/opinion/how-president-rivlin-could-revive-the-israeli-presidential-conferences-515180