---
Apparently Finnish authorities (bona fide lunatics) have no problem with this…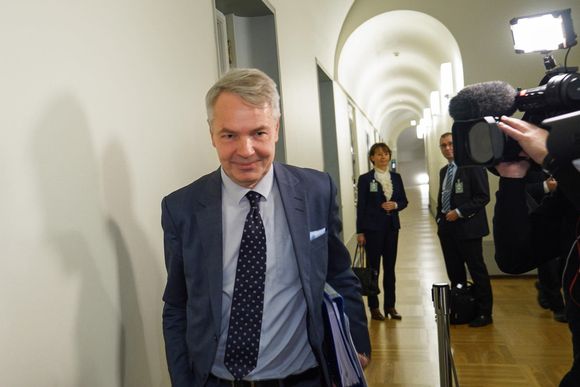 Greens Foreign Affairs Minister Pekka Haavisto. The irony being, he would have been thrown off a tall building by theses women while they wildly cheered.
Three Isis wives returned to Finland – this is how they are
On Sunday, 12 people returned to Finland from the al-Hol camp. Three of them were adult mothers, two of whom are from Espoo and Ostrobothnia and one from elsewhere in Finland.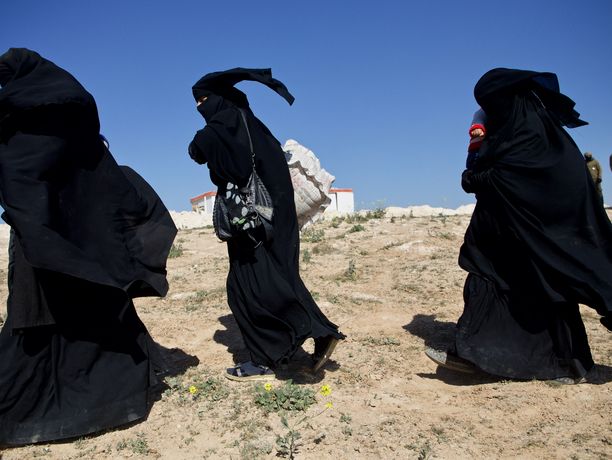 Three Finnish families at the al – Hol camp in Syria returned to Finland on Sunday afternoon. According to the Ministry for Foreign Affairs, 12 people returned to Finland – three women and nine children. The children are all under 10 – years of age.
Families have been able to escape one by one during the spring, on their own routes to the Turkish side. The exact means of their arrival there are currently unknown.
According to information received by Iltalehti, two of the women who arrived have a native Finnish background and one is a Finnish-Somali. This story introduces who they are.
The women 's data has been compiled from Iltalehti's s own data, but also from Ilta – Sanomat, Helsingin Sanomat, and Yle. The story uses the names of women who are established in the media.
The physical condition of the women and children who arrived in Finland was good compared to the circumstances, Pekka Puustinen, Undersecretary of State at the Ministry for Foreign Affairs, told Iltalehti.
[…]
Aisha – Became a Muslim in the middle of high school
According to Iltalehti, the third of Isis ' wives who returned to Finland is Aisha, in her twenties from Espoo, who has a Finnish – Somali background. Two children have come to Finland with Aisha.
Helsingin Sanomat reported in 2014 on the trip of Aisha and two young men from Espoo to Syria during the Holy War. Cousins Ali and Hussein were also Finnish Somalis, and Aisha and Hussein married in Somaliland. During the interview, Aisha was expecting her first child.
The parents opposed both Aisha's new dress, the world of thought, and her marriage to Hussein.
Aisha's family had come from Ethiopia when he was 8 – years old and Aisha spoke good Finnish and was the person in the school. In the middle of high school, he started wearing a burkha, and only his eyes were visible.
Posts on Facebook changed from whimsical tests to material that took Islam very seriously.
The couple moved to Syria around 2013, among the first.
In 2014, Aisha ended up on Facebook with wordy Shiite Muslim women. He later added to his own wall a picture of a woman dressed in a burqa armed. It's hard to say if Aisha is in the picture herself.
– Suicide Bomp and ak47 in my hands. U just keep calling support. I have your surnames known ya shi3at bismillah their destruction is near, she wrote as an accompaniment on her Facebook page.
She later told Helsingin Sanomat that she was angry at the speeches of her acquaintances and assured them that they were long-term friends. Despite this, the police launched a 2014 preliminary investigation into the Finnish postings.
The matter has been corrected 3 . 6 . at 19 . 58 : The other native Finnish woman mentioned earlier in the story had been linked to another person's information . The information has been corrected .