---
The Arabs are all too aware of PA corruption…
Societal corruption in PA ruled areas of Judea and Samaria is something that the international media refuse to shine too bright of a light on. Everything has to be made the fault of the Israelis, even down to the money-grabbing antics of Arab officials in the area. It's just another example of how politicized, partisan the media really is, we've all known about #FakeNewsMedia long before the present term was coined.
Almost four years ago I was in Israel with Brian of London and Tommy Robinson, touring the country, Showing Tommy just what the situation is in the Jewish state. When we arrived in Nablus, (ancient Shechem in Hebrew) we noticed a walled mansion overlooking the city. It was a stark contrast, this privately Arab-owned building on top of a huge hill with the dusty Arab city down below. With an economy that produces very little wealth, how much of the wealth seen in the below photo was siphoned off from international aid?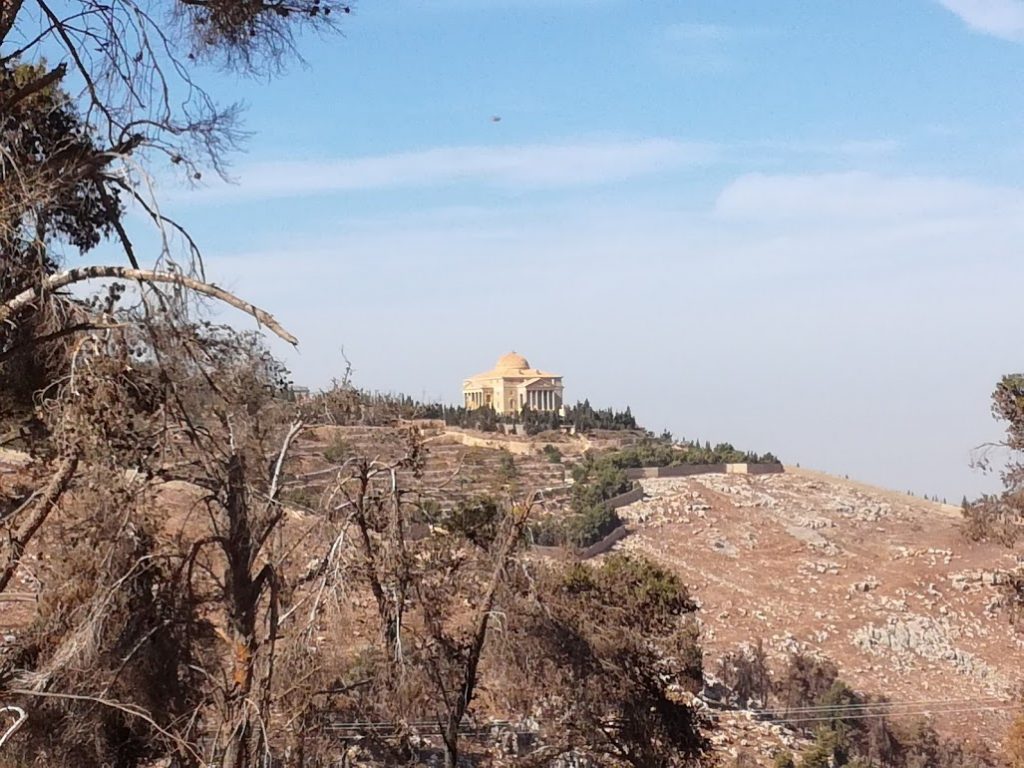 Palestinian asks court to block transfer of funds to PA
The petition demanded that the funds be directly transferred to Palestinian workers and needy families.
Mohammed Aref Massad, a former 
Palestinian
 security prisoner, has demanded that Israel stop transferring tax revenue funds to the Palestinian Authority on the pretext that the money is being used to fund terrorism and corruption.
Massad, who currently lives in Haifa, made his demand in an urgent petition he filed last week with the High Court of Justice against Prime Minister Benjamin Netanyahu, Finance Minister Moshe Kahlon and the Knesset Finance Committee.
The petition demanded that the funds be directly transferred to Palestinian workers and needy families.
Massad was born in a small village near Jenin and by the age of 13 had joined the ruling Fatah faction. At one point, he even became a member of Fatah's armed gang, "Black Panther", whose gunmen carried out numerous attacks against Israelis and Palestinians during the First Intifada. He was arrested by the IDF and spent more than seven years in prison.
In his petition, filed through lawyer Michael Litvak, Massad asked the court to order the Israeli government to explain why it won't halt the transfer of tax revenue funds – collected by Israel on behalf of the Palestinians – to the PA.
Massad told The Jerusalem Post that he decided to file the petition out of concern for Palestinian workers in Israel and their families. "These people are being deprived of the money," he said. "We want the money to go directly to the workers and needy families. The Palestinian Authority government is very corrupt, and there's no reason why Israel should be transferring millions of dollars to this government."